Transformation of the Day: Michelle lost 55 pounds with healthy food and exercise. Getting results and seeing the physical changes is what keeps her going. She adopted healthy habits, like cutting out soda and junk food, but she still has her favorite meals for balance.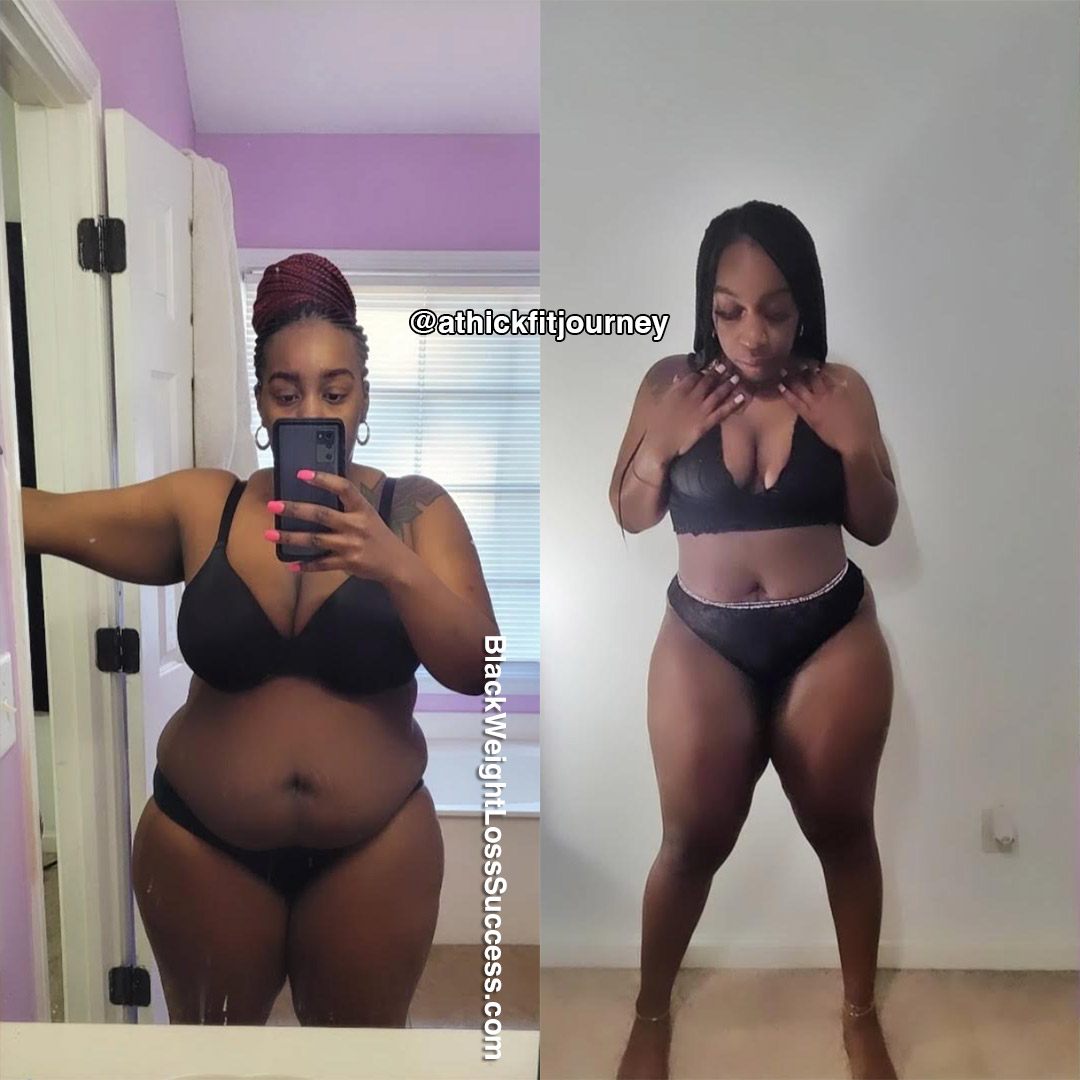 What was your motivation? What inspired you to keep going, even when you wanted to give up?
My motivation is myself, as well as my daughter. I haven't thought about giving up. I love my results which keep me going. Every time I hit a new goal weight or see a physical change, it amps me up to go harder.
How did you change your eating habits?
I just went cold turkey on junk food and fried food. I gave up sodas in 2010 when I started my first big weight loss effort. If I drink one now, it would be because nothing else is available. My body does not do well with sodas. However, I have yet to give up my regular 10-piece wing combo, which helps keeps me balanced.
What did your workout routine consist of? How often did you work out?
I used to do cardio day in and out until I got introduced to weight lifting. I work out five times a week. I split my days by legs, arms, and full body. 
I usually spend more than one hour in the gym, mainly lifting weights. I get the majority of my workouts on Instagram. I follow a handful of fitness experts, and I just copy their workouts using the weights I'm comfortable with. The last 15 minutes of my workout are spent doing cardio. I prefer to ride the stationary bikes for 15 minutes or 3 miles, whichever I reach first.
What was your starting weight? What is your current weight?
Highest Weight: 267 pounds
Starting Weight: 257 pounds
Current Weight: 212 pounds
What is your height?
I'm 5'5″.
When did you start your journey? How long did your transformation take?
I started my journey in February 2021. The picture on the left is March 2022. The image on the right is from March 2021.
Is weight loss surgery part of your journey?
NO. My weight loss change is strictly due to changing my eating habits and lifting weights. However, I would like a breast lift in the future. 
What is the biggest lesson you've learned so far?
I've learned to stop comparing myself to others. No journey is the same. Results do not happen overnight. Consistency is key for change. 
What advice do you have for women who want to lose weight?
Don't give up. Try new things (ways of eating, workouts, new hobbies, etc.) to learn what truly works for you. 
Instagram: @athickfitjourney