Transformation of the Day: Tiara lost 100 pounds. Her wake-up call came when her father had a stroke. She worked with an African-American nutritionist and joined a supportive gym in Houston, TX. Having guidance and support helped her get results.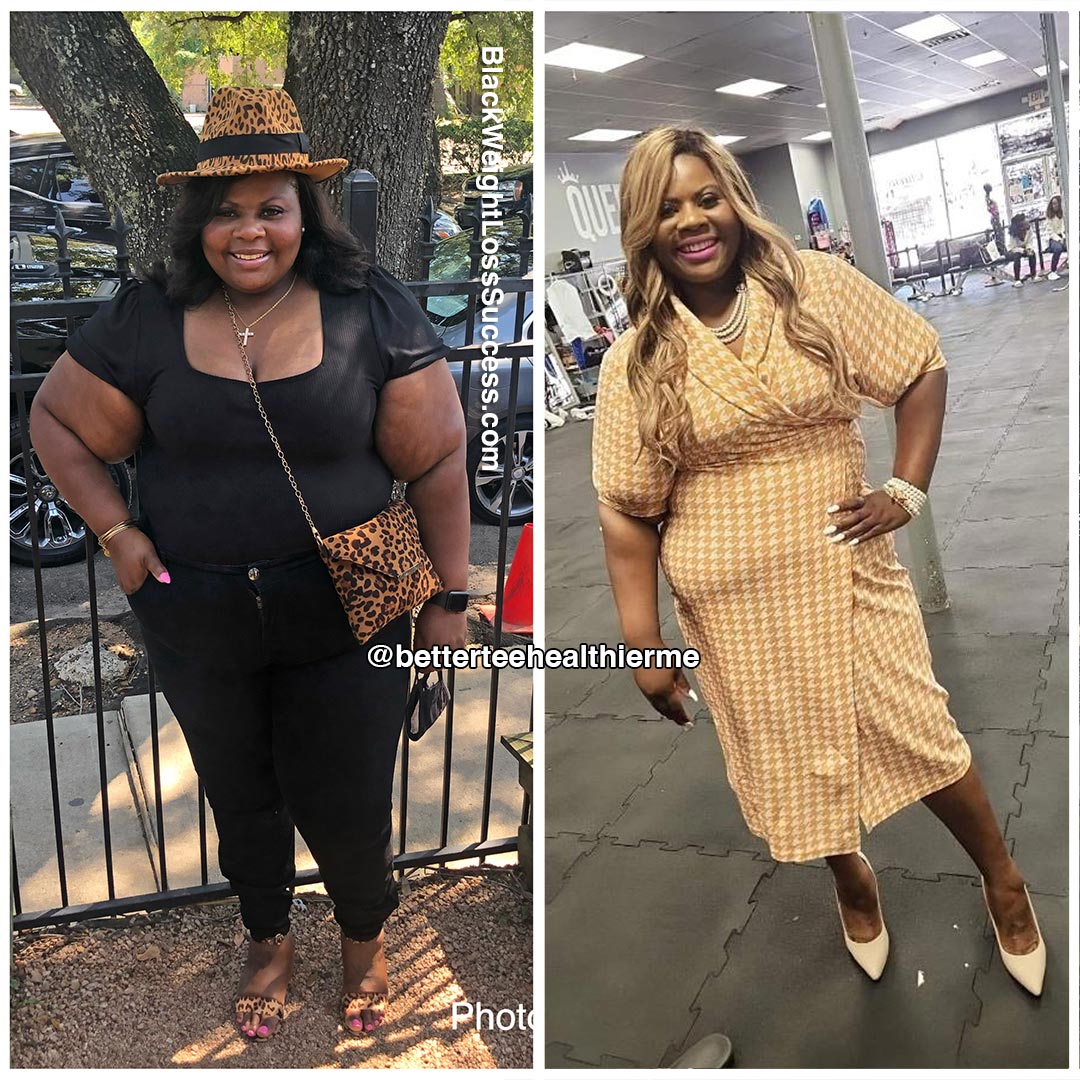 What was your motivation? What inspired you to keep going, even when you wanted to give up?
I have worked out off and on for a while but what made me focus is that my father had a stroke. I knew I had to get my life in order.
How did you change your eating habits?
I began by monitoring my food on MyFitnessPal. Then I partnered with an awesome nutritionist named Crystal Hadnott. So, I just followed the plan my nutritionist gave to me.
What did your workout routine consist of? How often did you work out?
I joined a local gym in Houston, Texas, and began going to exercise classes. The name of the gym is Reggie C Fitness, where I take HIIT, cardio, and weight lifting classes. 
What was your starting weight? What is your current weight?
I started at 362 pounds, and I currently weigh 261.7 pounds.
What is your height? 5'4 and 1/4″
When did you start your journey? How long did your transformation take?
I started this journey in March 2020.
Is weight loss surgery part of your journey?
No, I didn't have weight loss surgery, but it wasn't off the table.
What is the biggest lesson you've learned so far?
I learned that I am unstoppable, I love my family, and having an accountability partner is necessary.
What advice do you have for women who want to lose weight?
Just do it! Also, Join a supportive community, get an accountability partner, and work with a nutritionist.
Instagram: @betterteehealthierme