Transformation of the Day: Josie Ann lost 66 pounds with exercise and healthy habits. She met with a nutritionist and got a strict but effective plant-based meal plan, which included cutting out red meat.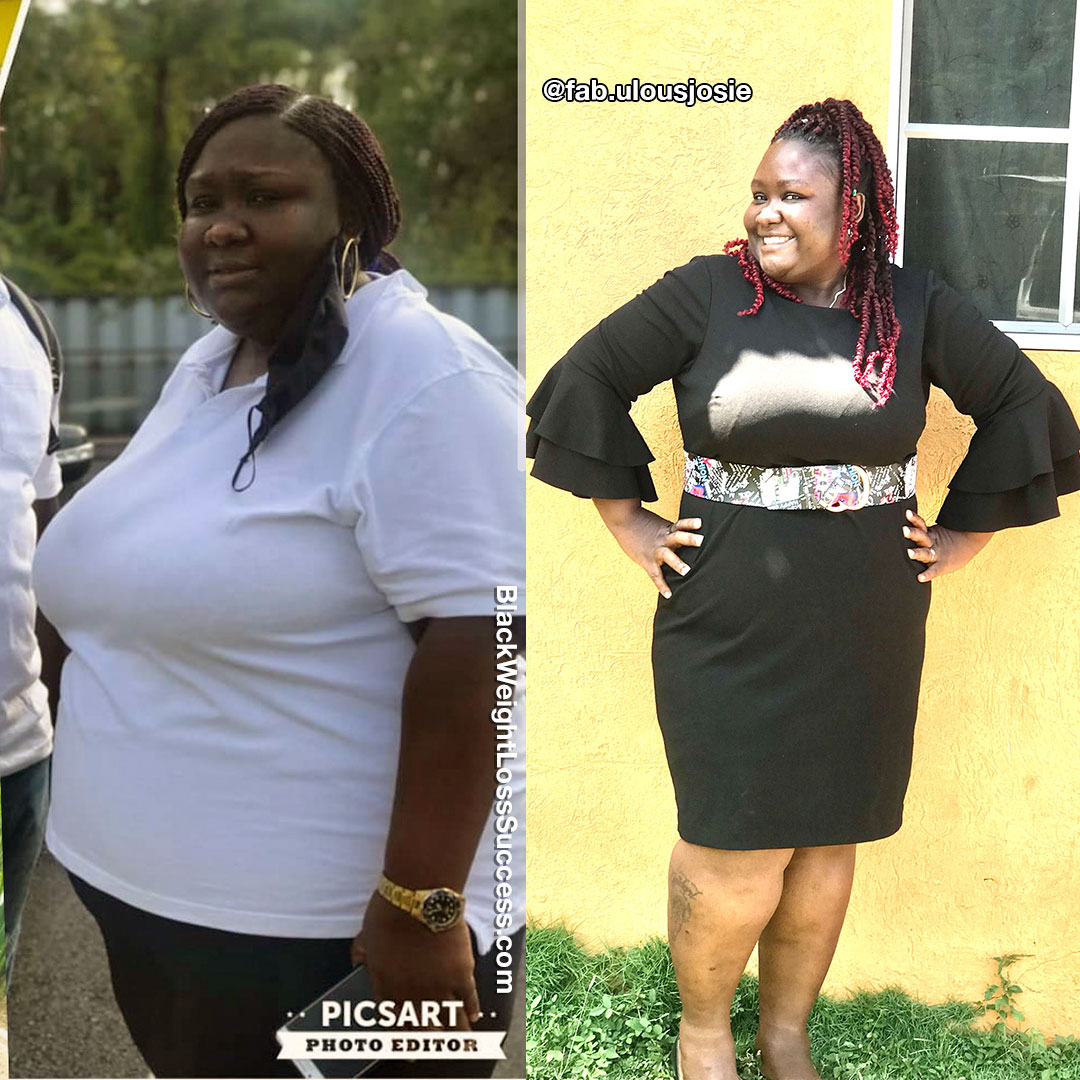 What was your motivation?
I found my motivation when the pandemic happened. I saw the challenges of catching Covid, along with the underlining issues and the changes in my work environment due to health concerns.
I changed my eating habits when I saw that everything was a struggle (i.e., buying clothes, finding the right hairstyle to suit my face, and feeling tired all the time.)
What inspired you to keep going, even when you wanted to give up?
I was simply inspired by the way my clothes started to fit. Also, I was able to go to the store and not have to worry whether something was going to fit me.
How did you change your eating habits?
I changed my eating habits massively. I went to a nutritionist, did a consultation, and was put on a strict dietary plan. (no chicken and no red meat. Strictly vegetables, fruit, nuts, protein shakes, etc.) I love fish, but I was only allowed to eat it two times a week. Also, I wasn't allowed to mix sweet fruits with sour fruits.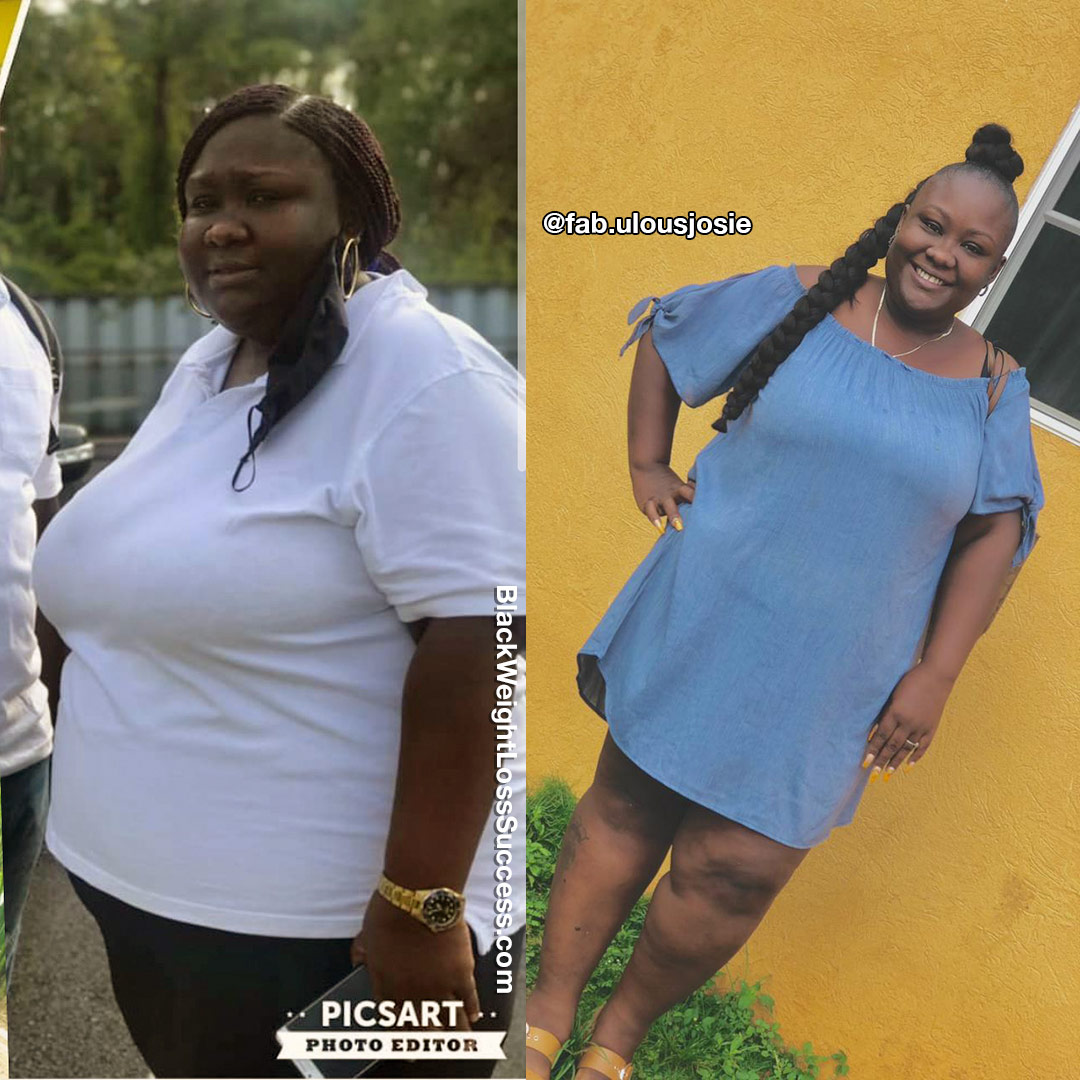 What did your workout routine consist of?
I started by doing a lot of cardio, but I wasn't getting the results I needed. So I switched it up and began lifting weights, doing 20 minutes of cardio, and working with my personal trainer.
How often did you work out?
I worked out six days a week religiously.
What was your starting weight? What is your current weight?
My starting weight was 336 pounds, and my current weight is 270 pounds.
When did you start your journey? How long did your transformation take?
I started my journey on June 15, 2021. It took four and a half months.
Is weight loss surgery part of your journey?
Surgery was not part of my journey.
What is the biggest lesson you've learned so far?
The biggest lessons I've learned are what you put in is what you get out, and if you know how powerful your mind is, you will never think of another negative thing again.
What advice do you have for women who want to lose weight?
It all begins in the mind. Once you can control the mind, set a goal, and stick to it (no matter the cost), your goals become achievable.
Instagram: @fab.ulousjosie