Transformation of the Day: Brittany lost 107 pounds. She was sick and tired of being tired, being in pain, and feeling drained. So along with adopting healthy eating habits and figuring out what to do in the gym, she also adjusted her mindset.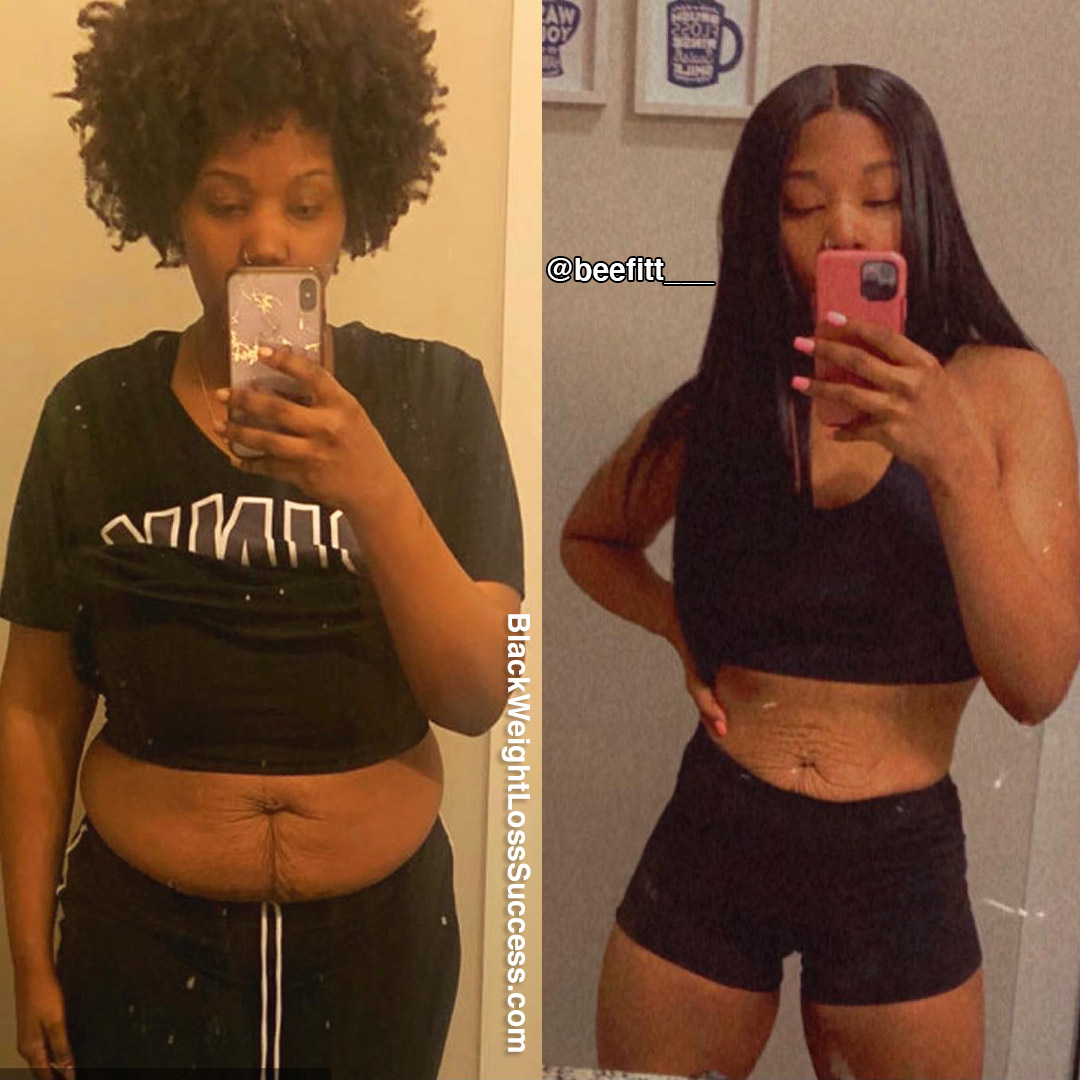 What is your motivation?
I got tired of being TIRED. Literally, my body was always tired, always dragging and sluggish. My back always hurt, and my knees were THROUGH. I also got tired of my clothes not fitting right. 
My mindset was out of whack, and I felt DRAINED. I knew I had to make some changes. 
First Step: Adjusting my mindset. I went from telling myself, "I can't. I don't have time." to intentionally carving out time specifically for me to work on my goals.
Second Step: I made a PLAN. I got tired of going into the gym and not knowing what to do or where to start. So I created a workout plan and stayed consistent. 
As I continue my journey, I know I will have some setbacks. I know I won't be perfect at everything. However, I do know one thing FO SHO. I will NEVER EVER quit on myself again. I fall more in love with this process every day.
When did you start your journey?
My journey started back in 2019 after having my 2nd baby. I was determined to get my body back! 
How did you change your eating habits?
I really focused on my diet. I cut out fast food, fried foods, and sweets. Meal planning has helped me tremendously because it helps me save time from cooking every day, and it helps me stay on track.
What was your starting weight? What is your current weight?
My starting weight was 252 pounds, and my current weight is 145 pounds. So I've lost 100+ pounds naturally.
What is your height?
I'm 5'8″.
What did your workout routine consist of? How often did you work out?
I used a 3-4 day gym workout regimen that consisted of weight training and cardio. I was NEVER a gym person, but I realized it was because I had no clue what to do or where to start. However, once I exercised consistently, the results began to show. 
What is the biggest lesson you've learned so far?
The biggest lesson that I have learned is to always do what's best for YOU and never compare yourself to others.
What advice would you like to share with women who want to lose weight?
This is YOUR JOURNEY, YOUR LIFE. Do it for YOU. 
Instagram: @beefitt___