Transformation of the Day: Chrissy lost 173 pounds. Her wake-up call came while watching an episode of My 600-Lb. Life. She also drew inspiration to live a healthy lifestyle after her father passed away due to preventable illnesses. By having Gastric Sleeve surgery and working with a trainer, she has truly transformed.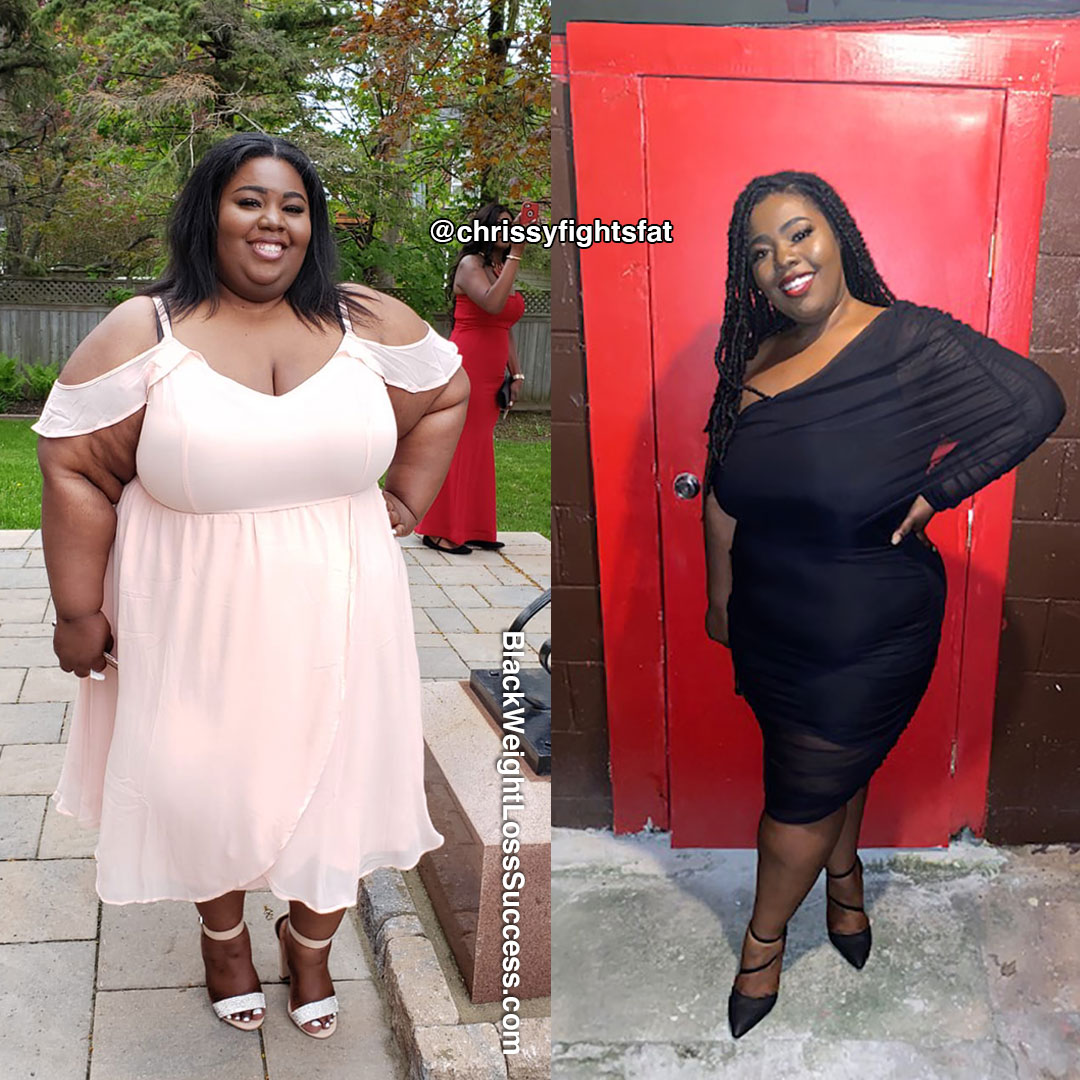 What was your motivation? What inspired you to keep going, even when you wanted to give up?
Watching TLC's My 600-Lb. Life – Kelly's story really set the tone for my motivation. She did everything right after deciding to change her life, but she still died in her sleep. I was overwhelmed with grief, and fear set in shortly after watching that episode. 
My inspiration to keep going honestly is my father's death. He passed away from preventative diseases. I didn't want to end up like that, and his death became my why. Now that I can hold myself accountable, my conscience won't let me give up. It's like that little voice gets louder and louder, so I get up and keep pushing until it's no longer loud.
When did you start your journey? How long did your transformation take?
My journey was on and off for a while, but it truly began in July 2020. It's been a year and a half at this point.
Is weight loss surgery part of your journey?
Yes, I had Gastric Sleeve surgery in August 2020.
How did you change your eating habits?
I started by telling myself that I was killing myself with food. I also began getting therapy for my eating disorder. 
I cut out fried foods, fast foods, comfort foods. I also began using food prep services like Hello Fresh. From there, I had my trainer Andre Dream @andredream86 show me how to eat and what to eat. He also taught me the importance of hydration.
 

 

View this post on Instagram

 
What did your workout routine consist of? How often did you work out?
My workout routine consisted of a lot of cardio in the beginning. Weightlifting was added later, and I also used my own body weight. I work out at least four times a week.
What was your starting weight? What is your current weight?
My starting weight was 438 pounds, and I currently weigh 264.5 pounds.
What is your height?
I am 5'4″.
What is the biggest lesson you've learned so far?
The biggest lesson that I've learned so far is you can't take everyone with you. 
What advice do you have for women who want to lose weight?
Find your "Why," and learn to become accountable for yourself because no one has got you the way you do. Also, it doesn't matter how many times you've tried and quit. What matters is that you start again every time.
Instagram: @chrissyfightsfat