Transformation of the Day: Helen lost 40 pounds by eating healthy food and walking daily. She celebrated her 66the birthday a few days ago. Her transformation journey began when she found out she was on the borderline of developing diabetes.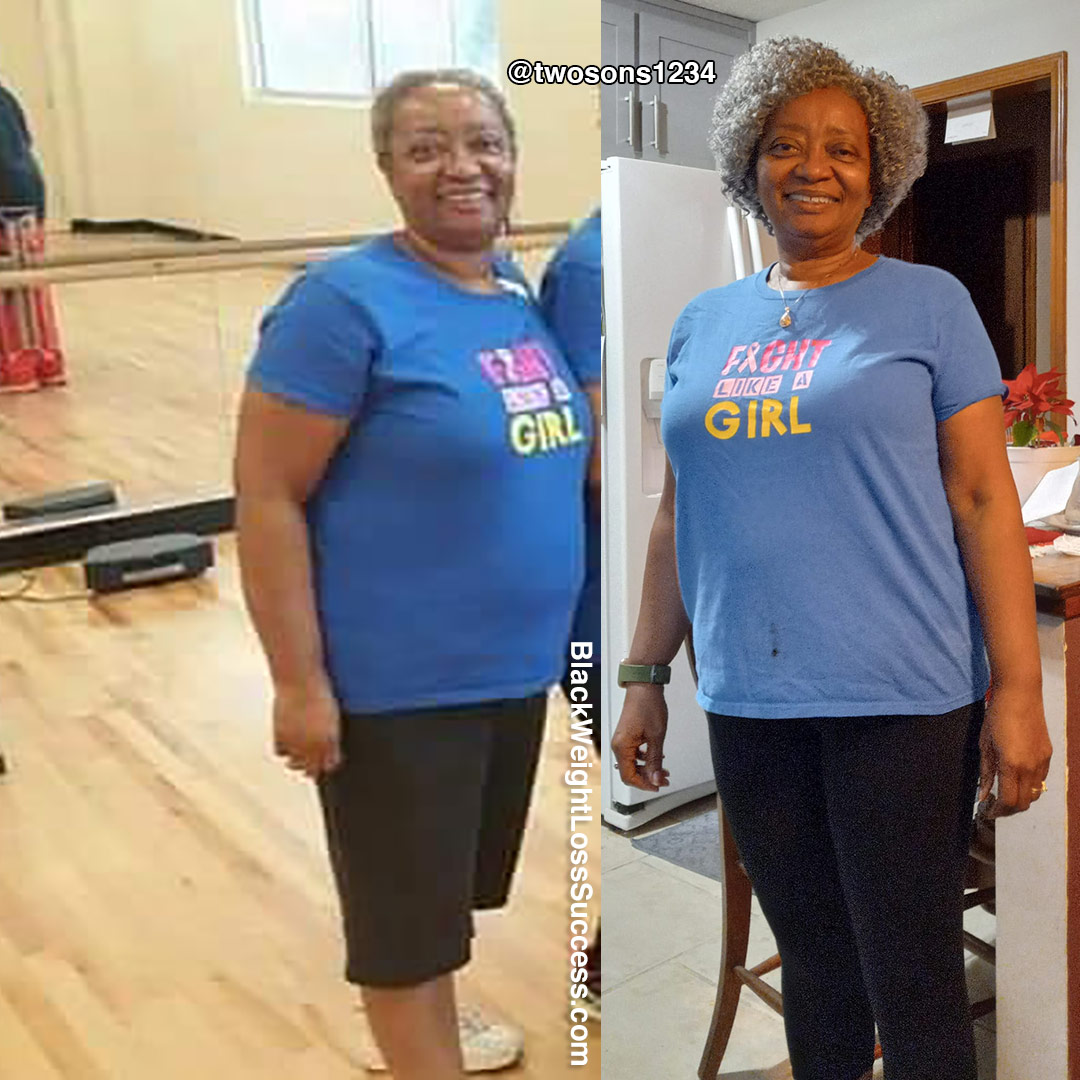 What was your motivation? My motivation was that my doctor told me I was borderline diabetic and needed to change my lifestyle. She made it very clear that I was in trouble and gave me a deadline to lose weight. She also provided me with articles and suggested books for me to read. My readings gave me helpful information that I am using to this day.
I have relatives that have diabetes, and I didn't want to join them. 
How did you change your eating habits? I begin my journey by eliminating or decreasing the sugar in my diet. Then, I continued these changes by eliminating white bread, potatoes, white rice, and pasta. In addition, I increased my intake of vegetables, meats, and water. 
A friend introduced me to "eating one meal a day" [intermittent fasting], which became my Way of Life. 
Tell us about your workout routine. I walk daily for about 45 minutes at an indoor track. Also, there is a center very close to my home that I had been passing right by and not stopping in to walk or exercise. So now I attend nutrition classes, and I have a small organic garden at this center.
What was your starting weight? What is your current weight? My starting weight was 199 pounds, and now I weigh 159 pounds. 
What is your height? I am 5'3", on my tippy toes. 
When did you start your journey? I started my journey in May 2015, and it is an ongoing process. I feel that maintaining is harder than losing. I have gained and lost a few pounds here and there all along the way.
What is the biggest lesson you've learned so far? The best lesson I have learned is to become knowledgeable about food and how it affects my body. We all know that knowledge is power, and the more you know, the smaller you become. I also learned to smile and never ever give up. 
What advice would you like to share with people who want to lose weight? Just get started and keep going every day with every meal. 
Is weight loss surgery part of your journey? I did not have surgery, but there were times when I thought about it.
Instagram: @twosons1234