Update: Lisa is down 192 pounds! Check out this update from Instagram.
 

 

View this post on Instagram

 
Transformation of the Day: Lisa lost 171 pounds. This proud mom wanted to be an inspiration to her daughter and be in good health. She had Gastric Sleeve surgery in 2020 and committed to healthier eating habits and exercise, with her husband as her trainer.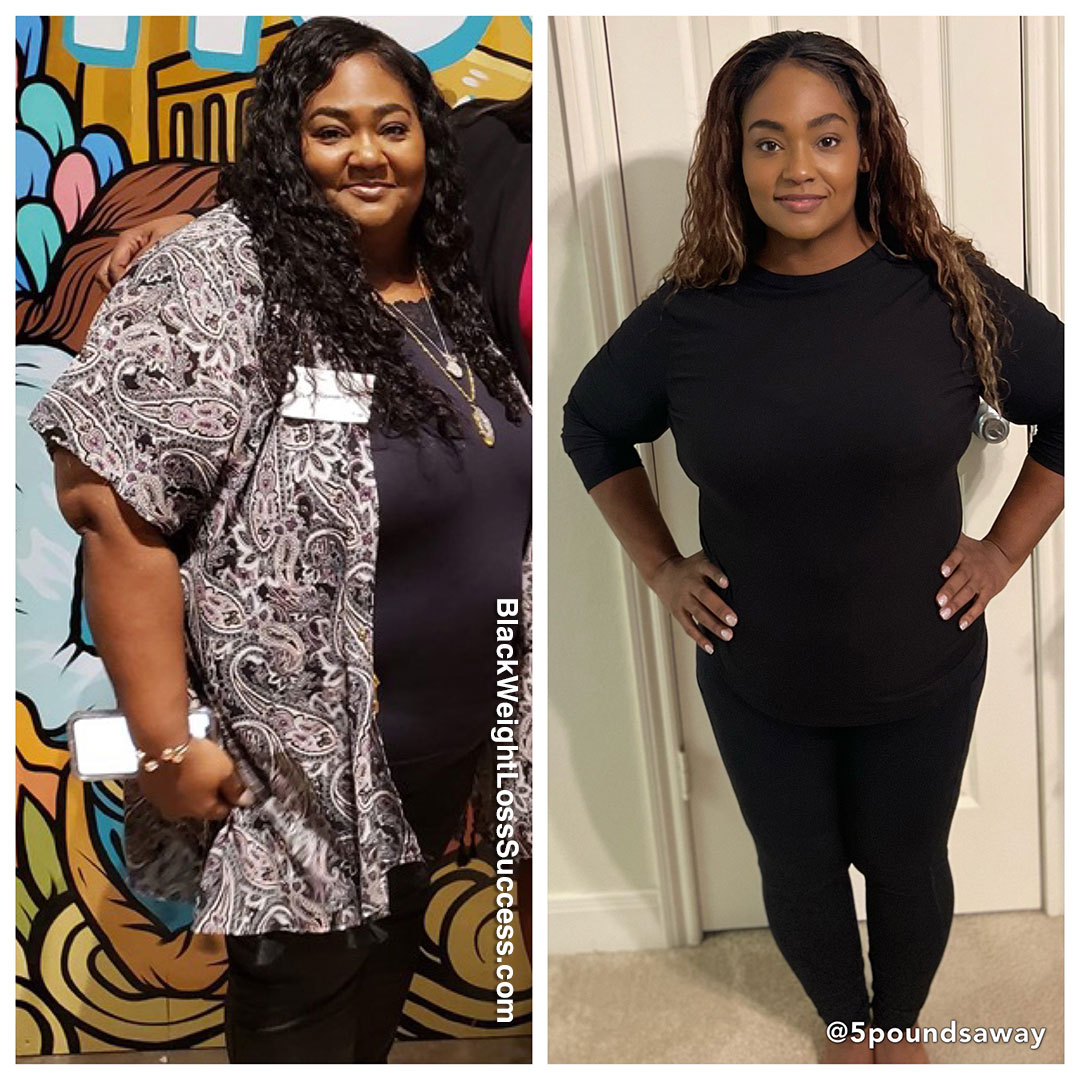 What was your motivation? My motivation was living for my daughter and helping her shed pounds also. 
What inspired you to keep going, even when you wanted to give up? I've battled giving up, but I felt that I owed it to my daughter to be here, to reclaim our lives, and to be in good health. 
Is weight loss surgery part of your journey? Yes, I had Gastric Sleeve weight loss surgery on October 6, 2020.
How did you change your eating habits? I stopped eating sugar. I also stopped drinking my calories and cut out things like soda, sweet tea, and lemonade. I replaced those drinks with sugar-free drinks like Crystal Light and Gatorade Zero.
Did you use a specific plan or program? Yes, I used the diet plan that Gastric Sleeve patients use, which is a high-protein diet. 
What did your workout routine consist of? I'm blessed to have my husband as my trainer. I started with cardio and light weight training.
How often did you work out? I work out five days a week. 
What was your starting weight? 346 pounds 
What is your current weight? I weigh 175 pounds.
What is your height? I'm 5'2″.
When did you start your journey? I started my journey in October 2020 
How long did your transformation take? I'm still transforming. 
What advice do you have for women who want to lose weight? It's a battle of the mind. It forces you to see that you are worthy of having good health. 
Instagram: @5poundsaway