Transformation of the Day: Latoria lost 96 pounds. We've been following her story since 2013, and her journey is truly inspiring. Healthy eating habits and exercise are foundational to her success, but consistency and balance have been key to maintaining her results. She's a Group Fitness Instructor and a Certified Spinning Instructor.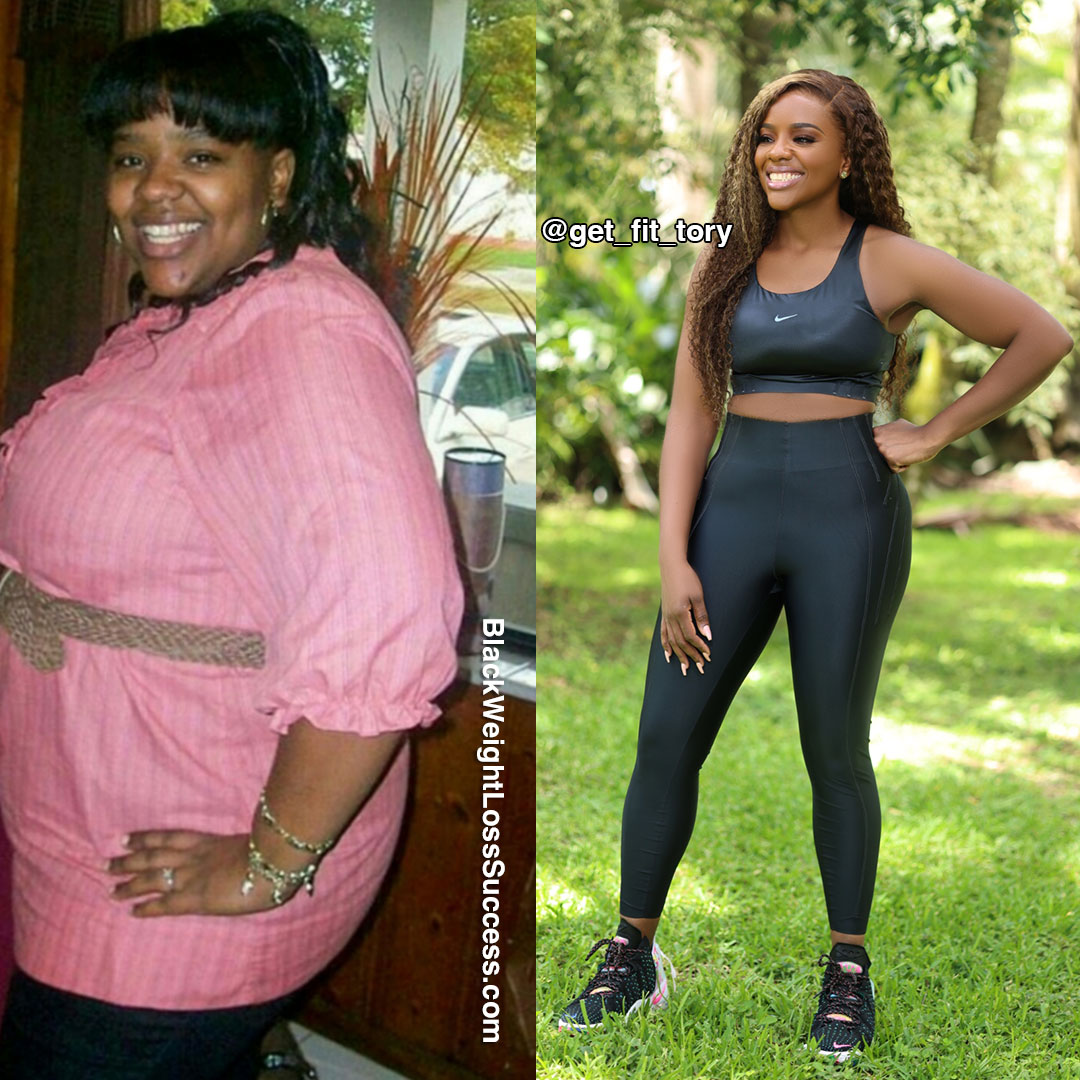 What was your motivation?
From the time my story was featured in 2013 and 2018 to today (2022), I have learned that motivation is fueled by creating consistency and habits. I learned how to create healthy, long-lasting lifestyle changes.
What inspired you to keep going, even when you wanted to give up?
Life! Just wanting to live a healthier lifestyle. I plan on living a long healthy life. Staying dedicated and determined to wake up, get my exercise routine in, and make healthier choices along the way is me maintaining that lifestyle.
How did you change your eating habits?
I did it by making better choices and not depriving myself of the foods I love. I know that you can't out-train a bad diet. That just doesn't work. Being mindful of the foods I eat plays a significant role in what I eat daily. I keep it simple, eating Protein/Carbs/Fats, including fruit and veggies.
What did your workout routine consist of? How often did you work out?
Over the years, my workouts have changed. I don't run long distances anymore, but I have found a love for HIIT (sprints/ weights/ and bodyweight) workouts. I also teach classes as a Cycle Instructor. So working out five days a week works for me.
What was your starting weight?
My starting weight was 266 pounds.
What is your current weight?
I weigh 170 pounds.
What is your height?
I'm 5'7″.
When did you start your journey? How long did your transformation take?
I've been on this journey for almost ten years, but my actual weight loss took a good year. I have been able to maintain over the years, but learning how to keep my routine of working out and eating healthier has been the biggest lesson learned.
Is weight loss surgery part of your journey? NO.
What is the biggest lesson you've learned so far?
I learned that LIFE will happen. Over the years, I've been able to navigate the ups and downs. 
I realized that I was an emotional eater, and now I try to balance that with something other than food. I also realized that body weight will fluctuate, and that is okay. So enjoy your VACATIONS and eat your favorite meals from time to time, LOL. It's all about balance.
What advice do you have for women who want to lose weight?
Take your time. Figure out a routine that works for you. Find workouts that you enjoy and that aren't too overwhelming. 
When it comes to nutrition, figure out what healthy foods you enjoy and research new meals that you may like. 
Just because something worked for someone else doesn't mean that it will work for you, and that's important to understand. Weight loss is a process. Don't rush it, and don't get discouraged if you see slow progress. All journeys are not the same!
Instagram: @get_fit_tory