Transformation of the Day: Nevia lost 95 pounds. This mom of gained 100 pounds with her 4th pregnancy and was very depressed. She started with simple, straightforward changes to her eating habits and walking for exercise. 2 years later, she's transformed her body and her lifestyle. Here is what she shared with us about her journey…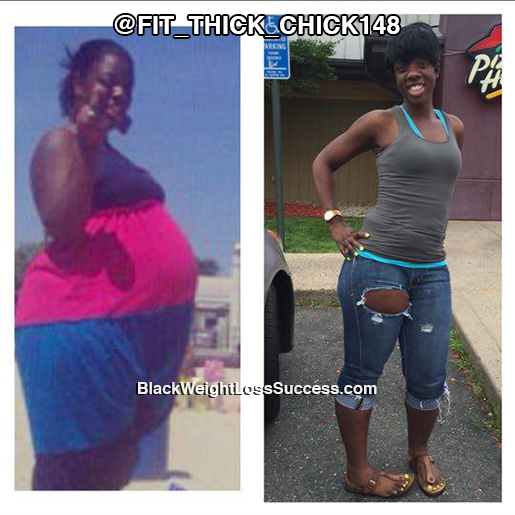 Having my fourth child left me with 100 extra pounds. I was so depressed and didn't know what to do with myself, so I started walking one mile every day. Now, I run five miles, three days a week. It's five years later and I'm down 90 pounds.
My children are my motivation. They kept me going even when I wanted to give up. Before losing weight, I never had the energy to play with them. I started this journey because I wanted to be a better mom, and most of all feel better about myself. Also, I got a lot of inspiration from weight loss videos on YouTube.
My changing my eating habits was the biggest factor in my transformation. I prepared all my meals at home and stopped eating out for the first year. My biggest problem was snacking, so I just found healthier options.
Working out was hard at first so I just started with walking. Then, two months later, got a gym membership and now I workout three times a week. I love running and and spinning.
My starting weight was 250 pounds and my current weight is 155 pounds at 5'4″. It took me two years to lose the weight and now I'm focusing on maintaining my current weight. My advice for anyone who wants to lose weight is to never give up. I've had a lot of ups and downs. Despite that, I just try to remember why I started my journey.
Instagram: @FIT_THICK_CHICK148