Transformation of the Day: Shaneka lost 60 pounds. She was ready to work for the body she had always dreamed of. During her journey, she learned self-discipline and how to be accountable for her goals. She shared her story with us and told us how fitness, intermittent fasting, and healthier eating habits made the difference.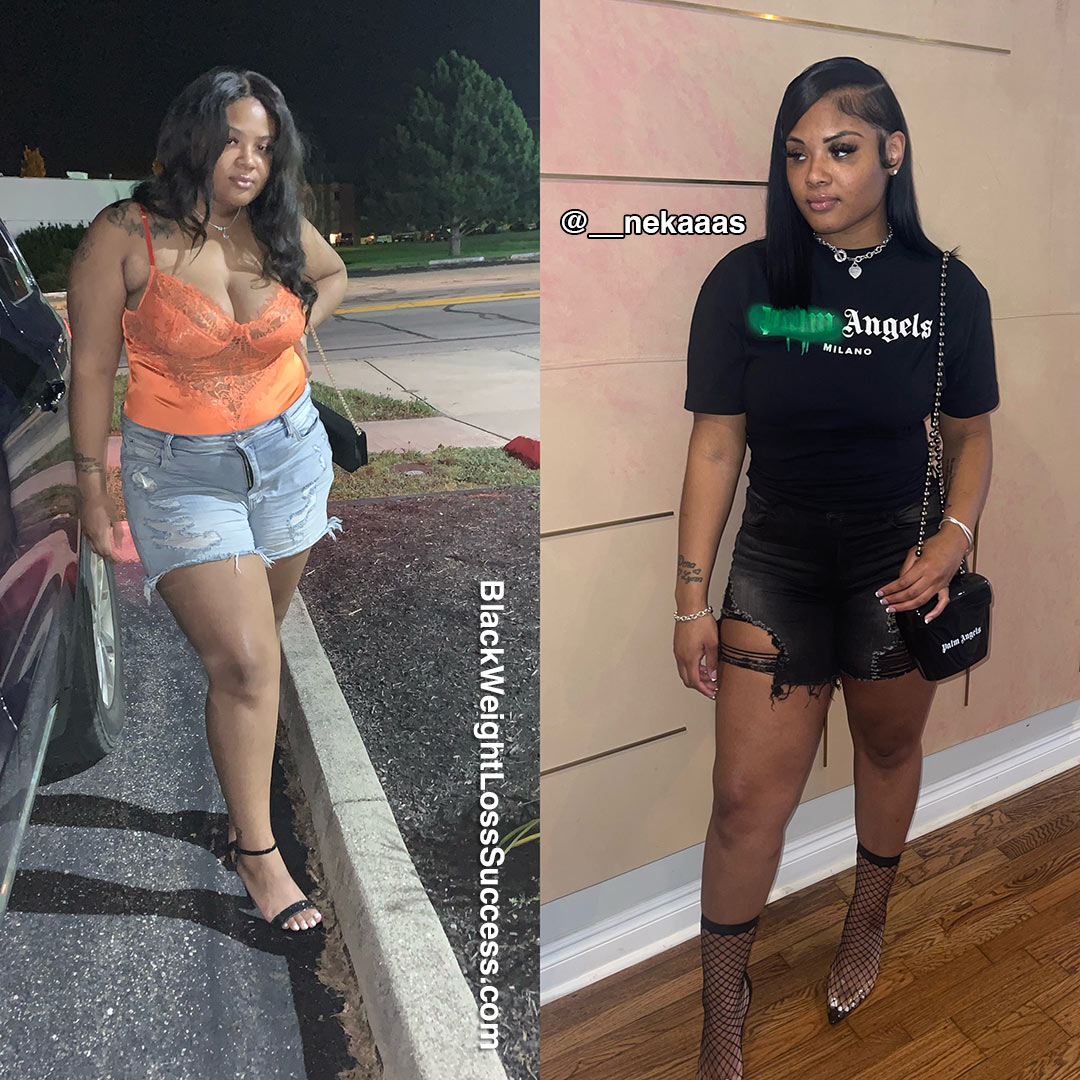 What was your motivation? What inspired you to keep going, even when you wanted to give up? My motivation was the body I had always dreamed of. When I wanted to give up, I thought about how I would be giving up on myself. Being accountable for myself and my goals is what kept me going and motivated. 
How did you change your eating habits?
I stopped eating fast food and junk foods. I drank only water, and I ate fewer portions. I didn't really have to do too much with my diet. I practice intermittent fasting, so I only ate between the times of 10 am – 7 pm.
What did your workout routine consist of? How often did you work out?
My workout routine consists of cardio, cardio, and cardio! I did about 45 minutes on the treadmill and about 30 minutes doing ab workouts. I also did squats every night before bed. I worked out five days a week every morning at 5 am before work. 
What was your starting weight? What is your current weight?
My starting weight was 246 pounds, and my current weight is 186 pounds.
What is your height?
My height is 5'10".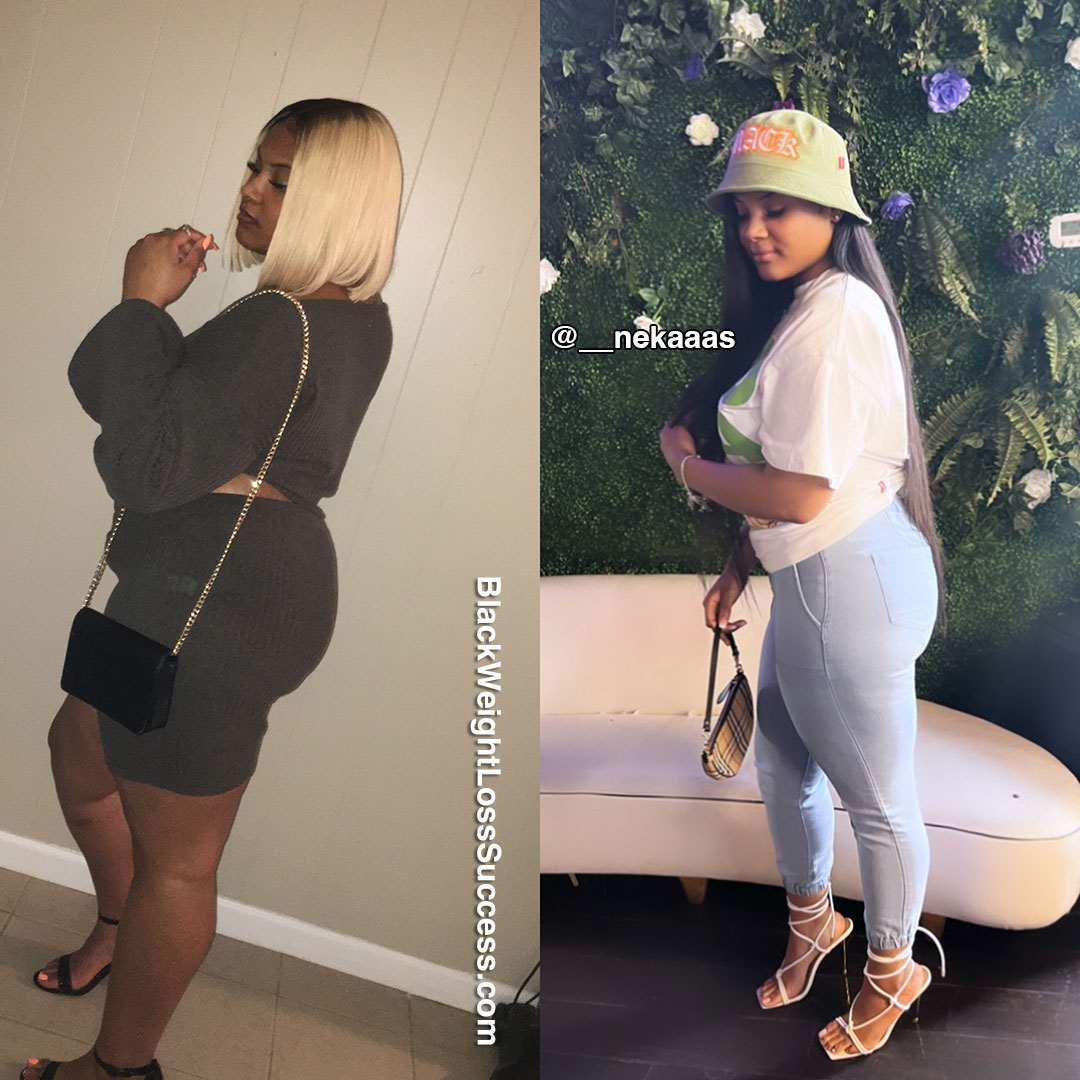 When did you start your journey? How long did your transformation take?
I started my weight loss journey back in January 2021. It took me six months to reach my goal of losing 60 pounds and only less than a month to lose the first 20 pounds. 
Is weight loss surgery part of your journey?
No surgery for me at all.
What is the biggest lesson you've learned so far?
The biggest I've learned so far is self-discipline-Being able to do whatever you put your mind to and working to accomplish my goals!
What advice do you have for women who want to lose weight?
Start, keep going, and don't give up. Even when the comments about how great you look start rolling in, keep going! Even when you reach your goal, still stay fit and healthy. Don't let your hard work go to waste. You can do it!!\ It is possible!
Instagram name: @__nekaaas
Website https://linktr.ee/exaltaromas