Transformation of the Day: Sharmeen lost 74 pounds. She was dealing with diabetes and high blood pressure. In 2020, My Sigma Gamma Rho soror started her transformation journey to keep up with her active daughter and become her healthiest self. Maintaining a calorie deficit has been a key tool for her.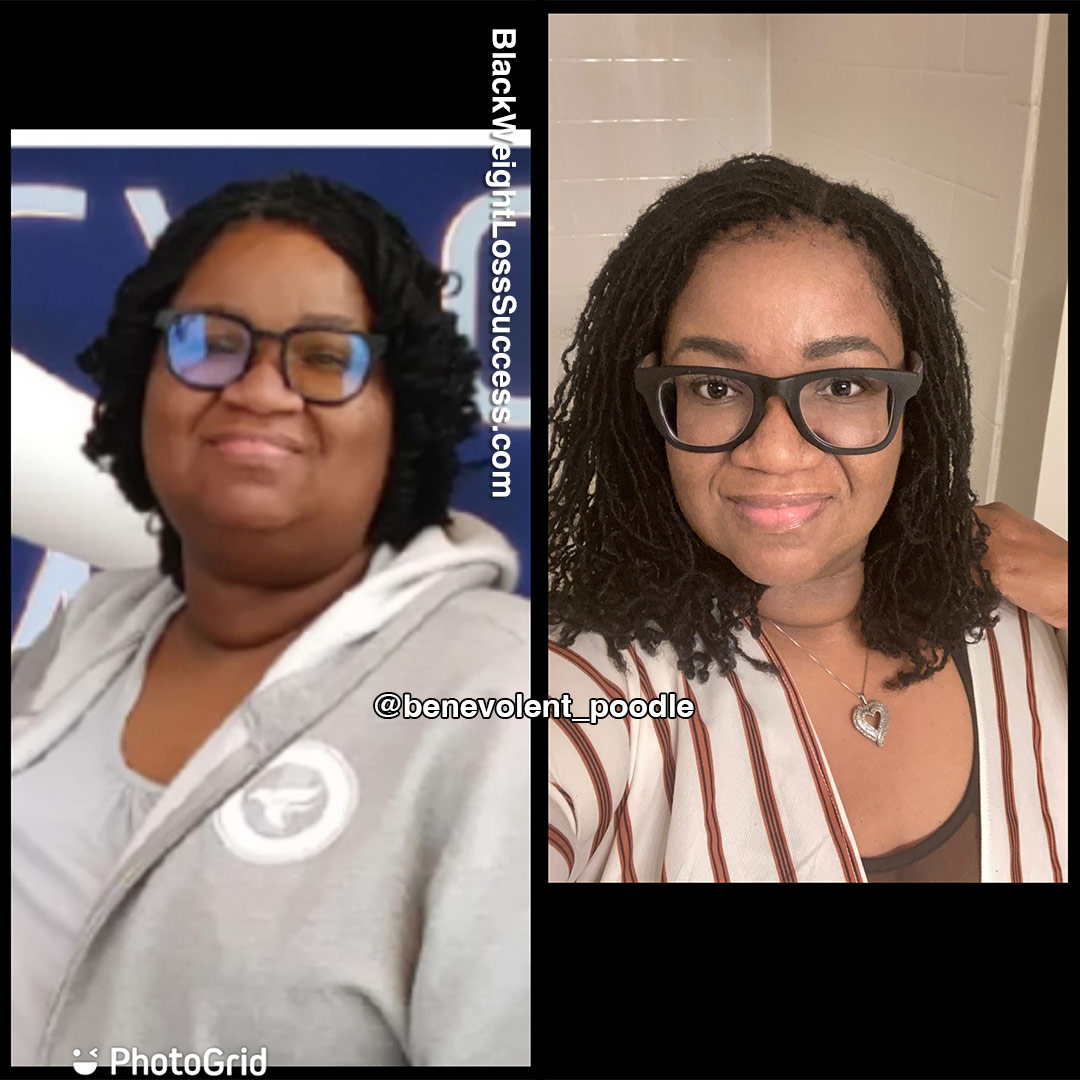 What was your motivation? What inspired you to keep going, even when you wanted to give up?
My daughter keeps me motivated. She's a young adult who's very active. She told me that she missed being able to hike, ride bikes, and play sports with me. I was always watching on the sidelines. I replay that conversation with her in my head, and it makes me more determined to be the healthiest me.
How did you change your eating habits? 
I focus on a calorie-deficit eating plan. However, I did eliminate all caloric drinks (orange juice is my weakness).
What did your workout routine consist of? How often did you work out?
In the beginning, I worked out six days a week using YouTube videos. I later incorporated the gym and a personal trainer into my routine for a few months. But now it's YouTube videos again, and I work out about three times a week.
What was your starting weight?
My starting weight was 314 pounds.
What is your current weight?
My current weight is 240 pounds.
What is your height?
I'm 5'5″.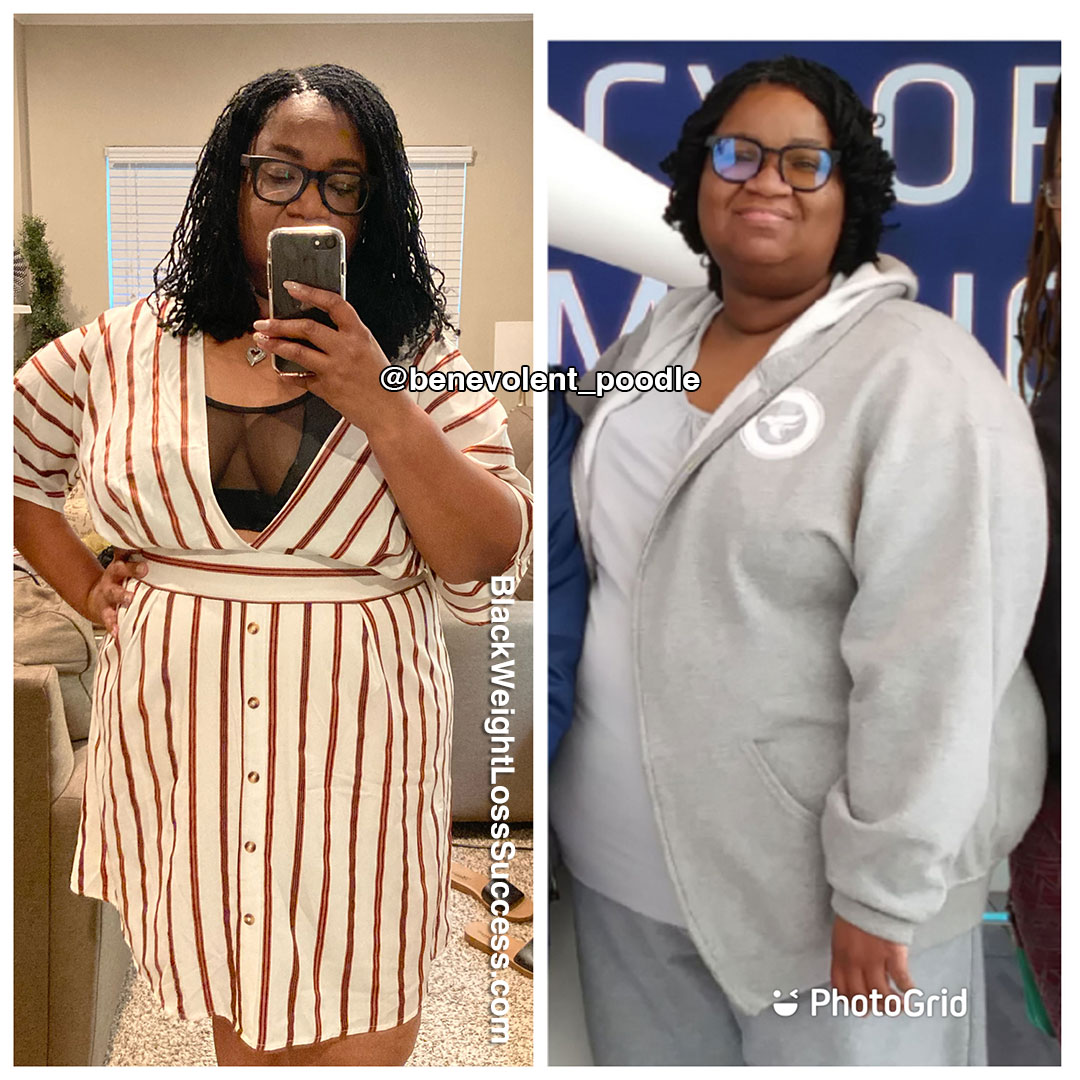 When did you start your journey? How long did your transformation take?
I have been off and on my journey for years with no success. I got serious at the beginning of the pandemic. I was diabetic, obese, and had high blood. Seeing people I know not recover from Covid helped me kick-start my journey. 
I lost all the weight in 2020. In 2021, I focused on maintaining that weight and learning to eat in moderation without all the strict calorie counting. This month I've decided to get back in gear to lose the remaining 50 pounds.
Is weight loss surgery part of your journey?
No, weight surgery was not a part of my journey.
What is the biggest lesson you've learned so far? 
Life is too short to wait until Monday to start. My daughter & family need me right now!
What advice do you have for women who want to lose weight?
Don't jump on any bandwagons. Instead, find what works for you, your lifestyle, and your goals. Also, please don't get discouraged by plateaus, and know that it's perfectly okay to restart as many times as you need.
Instagram: @benevolent_poodle