Transformation of the Day: Crystal lost 90 pounds. In 2017, she started her journey with the Keto diet and later transitioned to tracking macros and eating clean. She also used weight training to sculpt her body and won her first figure competition in February 2020. She shared lots of helpful information in the interview.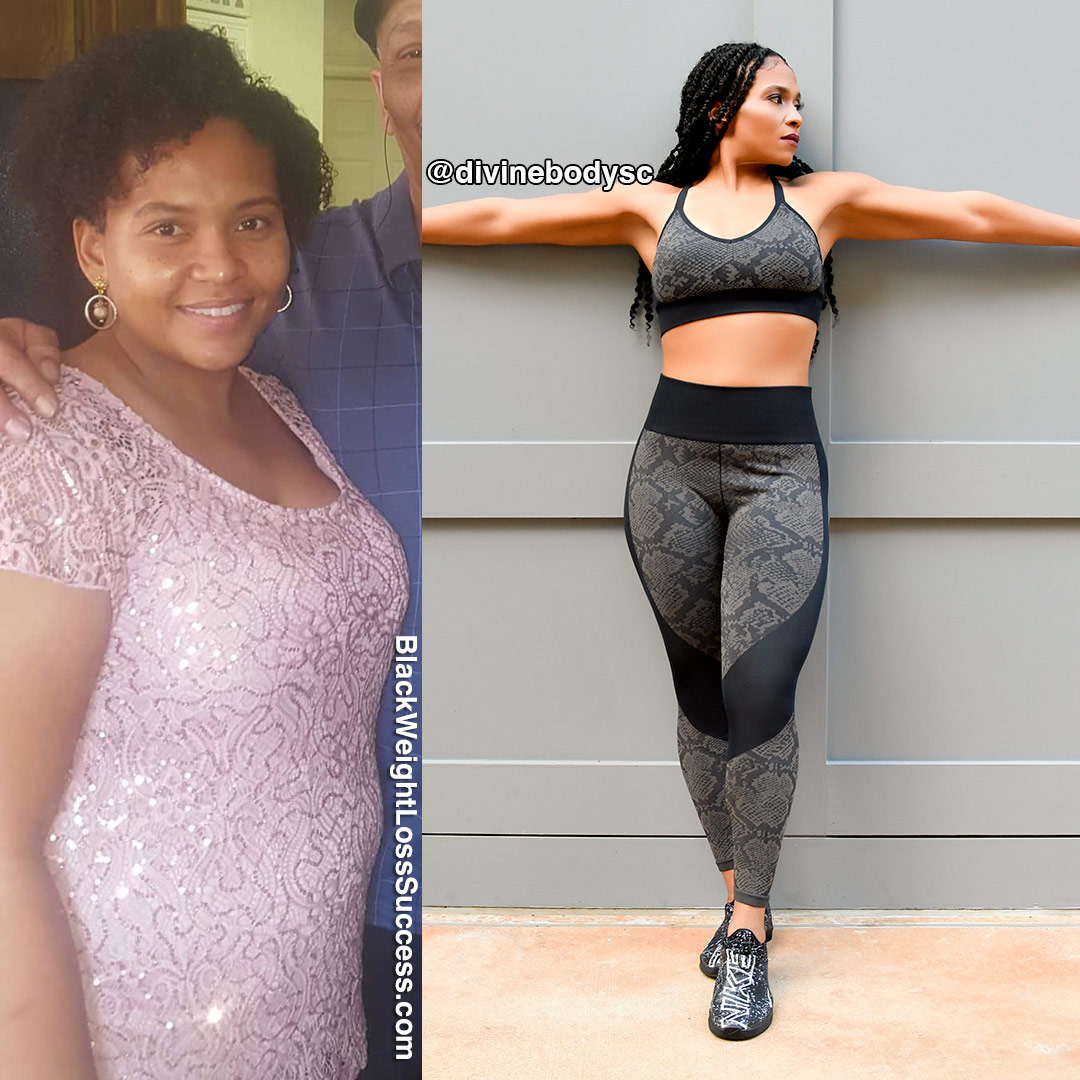 What was your motivation?
Developing High Blood Pressure was my wake-up call. I was already dealing with chronic pain and fatigue from being so overweight. I also took medication for depression, anxiety, and insomnia. I had seen my mom struggle with high blood pressure as a girl and didn't want to take more medication for the rest of my life.
What inspired you to keep going, even when you wanted to give up? 
I committed to myself and God that I would get up every day and try my best to stay active and eat right. Being dedicated to not breaking that commitment helped me keep going even when I wanted to quit. 
How did you change your eating habits? 
I initially did the keto diet and lost 52 pounds. When I started weight lifting, I switched to an 8/20 way of eating. 80/20 means that 80% of my meals throughout the week are very clean, and for the other 20%, I eat what I want. 
(What foods did you stop or start eating? Let us know if you used a specific plan or program.)
I cut sugar, carbs, and alcohol for seven months. Now I eat and drink with no restrictions, but I enjoy everything in moderation. I eat a lot more veggies and lean protein, and I don't drink sugary drinks. I eat according to my macro requirements, so I don't overeat.
What did your workout routine consist of? 
While on the keto diet in 2017, I did 1 hour of cardio on the elliptical at the gym every day. I started weightlifting in March 2018 and was encouraged by my Coach to start training for bodybuilding competitions. I won my first figure competition in February 2020. I strength train five days a week now.
What was your starting weight? 233 pounds
What is your current weight? 143 pounds
What is your height? 5'4″
When did you start your journey? April 2017 
How long did your transformation take? Around four years
Is weight loss surgery part of your journey?
I lost 90 pounds naturally through fitness and healthy eating.
What is the biggest lesson you've learned so far?
I've learned that I'm stronger than I think, and the more I invest in myself, the better my health, life, career, and relationships become. 
I started a business, Divine Self Care (@divinebodysc), with the vision of guiding others through their journeys of fitness, wellness, and self-discovery. I believe that learning to give ourselves what we need helps us become the best version of ourselves, and I'm passionate about coaching others to help them do just that. 
What advice do you have for women who want to lose weight?
It's important to do fitness activities that you enjoy. If you don't like what you're doing, it will be very hard to be consistent. 
Don't starve yourself or do deprivation diets. It's just not a sustainable way to lose weight or be happy with yourself. Instead, find a balanced way of eating according to your macros, and if possible, find a nutritionist who can help you determine that. 
Love your body at any stage you're in! The goal of getting healthier is not to be perfect but to get better every day. Have fun and enjoy the journey.
Instagram: @divinebodysc