Transformation of the Day: Latosha lost 30 pounds and gained lots of lean muscle. This proud mom is a 51-year-old world record powerlifting champion. She told us how she has changed and adapted her eating habits and exercise routine over the years to reach her goals.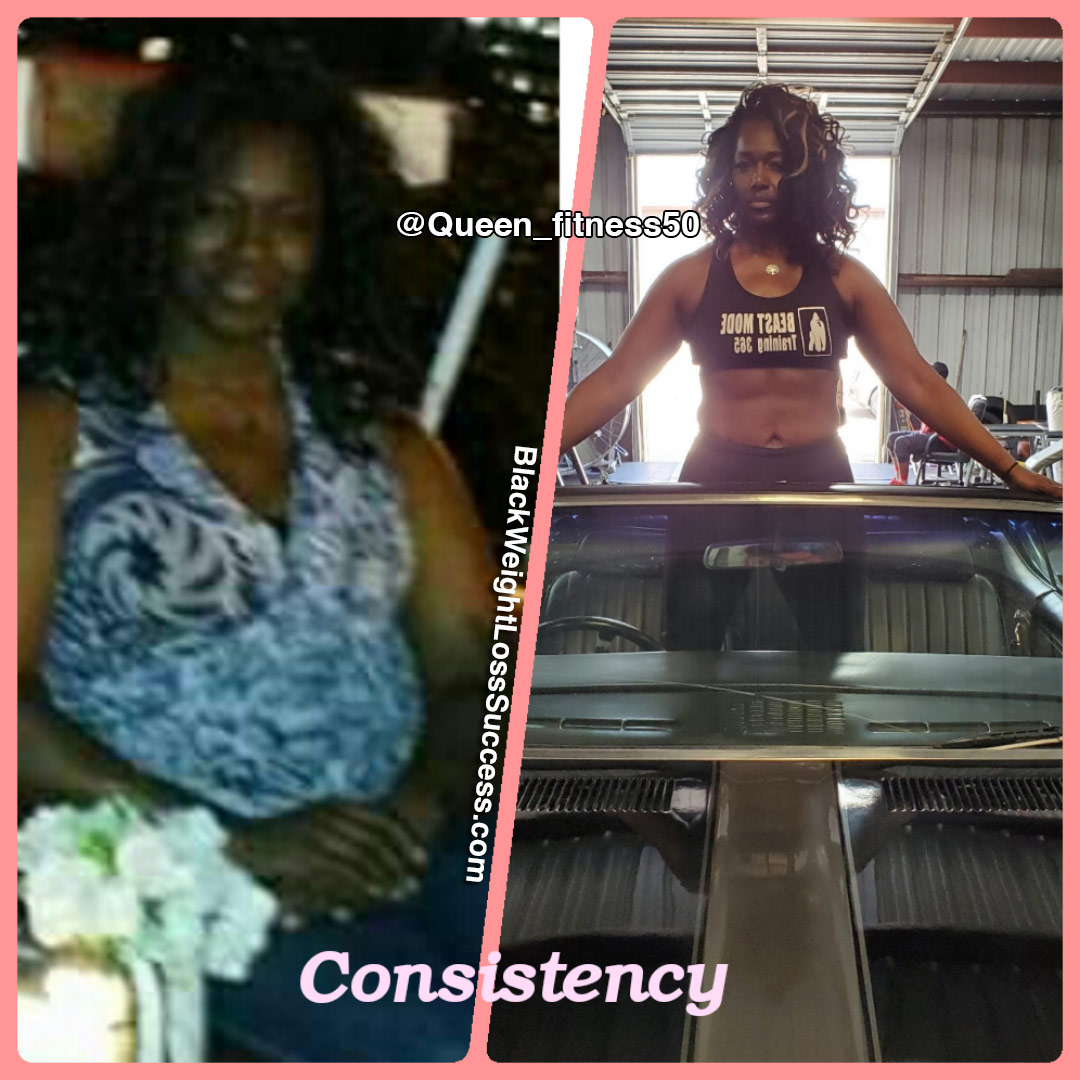 What was your motivation? What inspired you to keep going, even when you wanted to give up?
My kids are a big part of my motivation to continue my health and fitness journey. They motivate me with showers of encouragement and praise for my current and continued success.
When did you start your journey?
My weight loss journey began in 2016 when my children officially left for college. That's when I took my eating and workout habits more seriously. At 51 years, I am a world record powerlifting champion. I started when I turned 50 years old.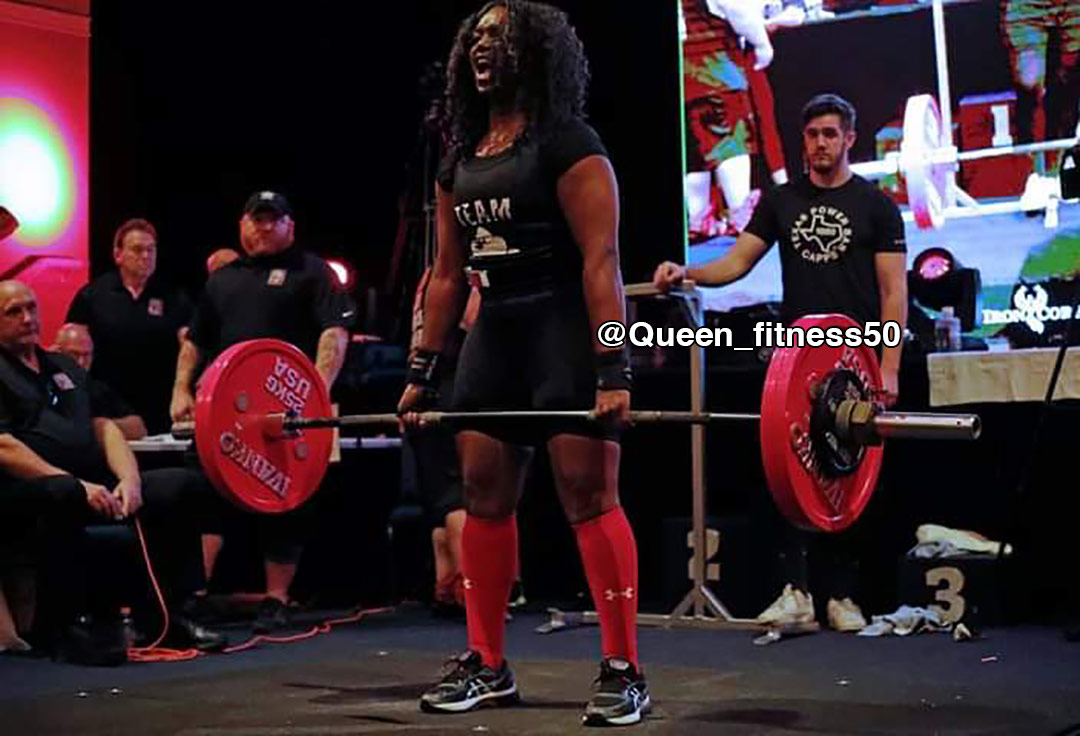 How did you change your eating habits? 
My eating habits came as a transition. I originally started with Keto but then switched to Pescatarian in late 2017. After continuing to experience low energy and mild grogginess, I made the final change to becoming a Vegan in 2019 and have loved it ever since.
What did your workout routine consist of? How often did you work out?
I initially began solely with cardio, jogging, and walking around my local track. Then, for months, I would get into the routine of running and doing HIIT training to raise my heart rate and burn fat. 
I officially transitioned to weightlifting in 2017, joining BEAST365 gym in Houston, Texas, and beginning my powerlifting journey.
What was your starting weight? What is your current weight?
My starting weight was 195 pounds. I've since dropped down to a slimmer 165 pounds. 
What is your height?
5'8 and still growing!
How long did your transformation take?
My current transformation has been ongoing since 2017, but my journey has been lifelong.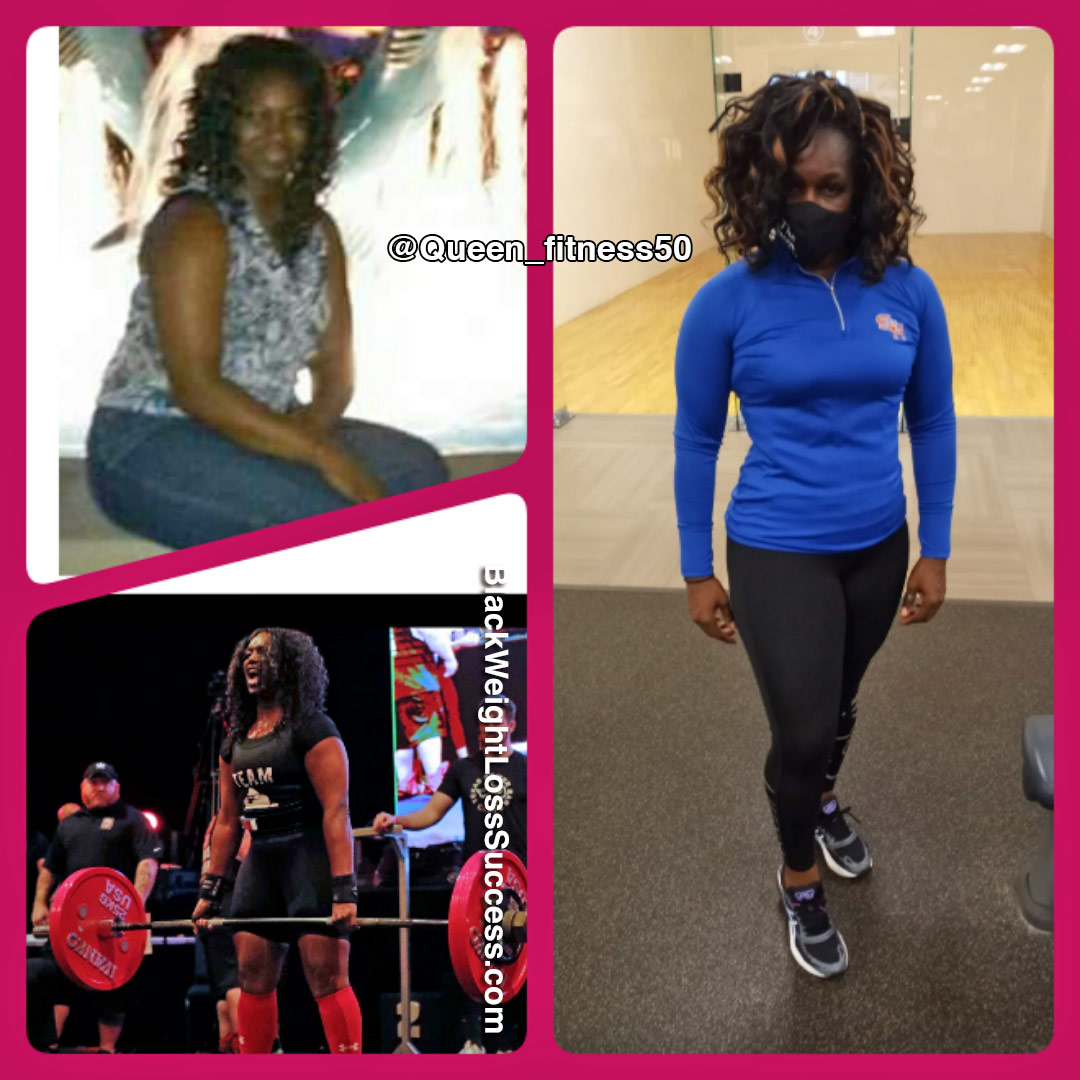 Is weight loss surgery part of your journey?
No, I am currently 100% natural!
What is the biggest lesson you've learned so far?
Dedication & Patience have been the biggest takeaway from my journey. Being consistent and patient with yourself will take you far.
What advice do you have for women who want to lose weight?
Set a schedule, be patient, and never quit. Continue to have a warrior's ethos throughout your journey, and that which seems like a marathon will only seem like a footrace within your own journey.
Instagram: @Queen_fitness50
Tik Tok: @queen_fitpowerlifter50