Transformation of the Day: Kyana lost 60 pounds by embracing the keto life and being more active. She is a proud teacher and mom who has maintained her success for more than two years, learning that keeping the pounds off can be more difficult than losing them.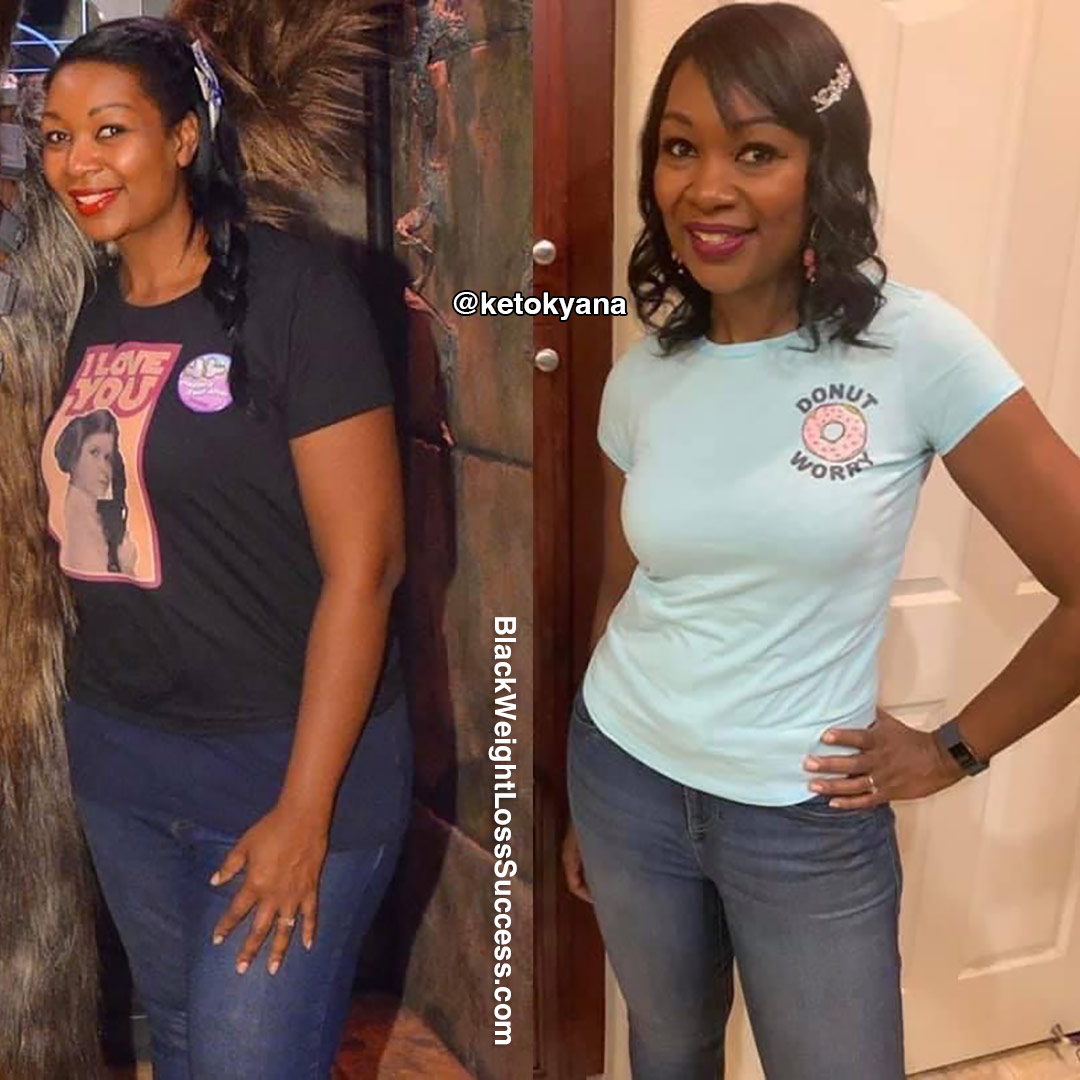 What was your motivation? What inspired you to keep going, even when you wanted to give up?
My motivations are my husband and my daughter. I want to be able to travel, relax, and play around without feeling tired. Being overweight was/is exhausting.
How did you change your eating habits?
I started the keto diet when my daughter was two. I had gained a lot of weight during pregnancy, and I was ready to change my eating habits. I began to eat less than 20 net carbs each day, and I cut sugar out of my diet. It was so effective!
What did your workout routine consist of? How often did you work out?
Initially, I did not exercise. I was teaching second grade. I made it a point to get 10,000 steps each day while at work. Some months later, further long in my keto journey, I realized that working out was necessary. I bought an exercise bike, a jump rope, and weights. I worked out four days a week for 30-45 minutes.
What was your starting weight? What is your current weight?
My starting weight was 254 pounds. My lowest weight is 194 pounds. 
What is your height?
I am six feet tall.
When did you start your journey? How long did your transformation take?
I started keto in October 2018. It took one year to lose 60 pounds. 
Is weight loss surgery part of your journey?
No, I didn't have surgery.
What is the biggest lesson you've learned so far?
The biggest lesson is that maintaining weight loss has been more challenging than losing the initial weight. I have to work harder now. Also, intermittent fasting and drinking water play a significant role in the journey.
What advice do you have for women who want to lose weight?
Set a goal. Ask (or tell) a friend to join you. It helps tremendously!
Instagram: @ketokyana