Transformation of the Day: Mel lost 55 pounds. She focused on self-care and self-love while adopting healthier habits. Having a very active job working for the U.S. Postal Service was a major factor in her success.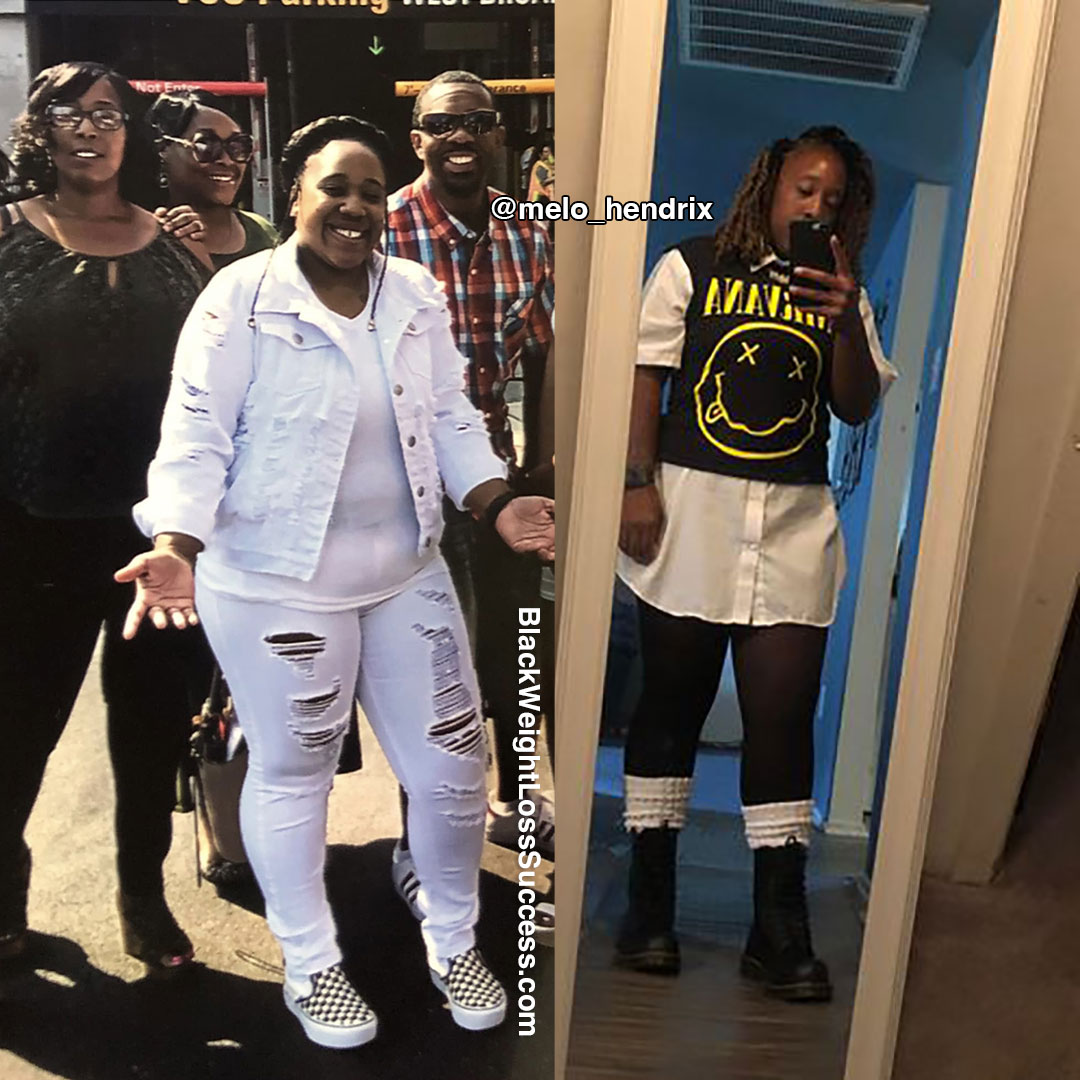 What was your motivation? What inspired you to keep going, even when you wanted to give up?
Basically, it was my JOB. I'm not going to lie. I've worked at UPS for three years, from 2018 to 2021. I had to WORK, CHILD! (hahaha, I loved it tho). Then, I came to some unfortunate circumstances and had to leave. Ugh…
How did you change your eating habits?
I had to eat a little more because I was so active on my job. But mainly I didn't eat out. When you eat at home and work, it really does help. 
Now, I take in fewer calories. However, I still eat potatoes and bread (that's my weakness).
What did your workout routine consist of? How often did you work out?
I sweated every day while doing my job. I still walk 6 miles a day, and I lift weights daily.
I was dedicated because once you see how you look and LOVE IT, you'll KEEP GOING. It's on YOU and ONLY YOU. Wait for no man, and don't do it for anyone else. This SELF-LOVE is forYOU!
What was your starting weight? 235 pounds
What is your current weight? 180 pounds
What is your height? I'm 5'4″.
When did you start your journey? How long did your transformation take?
I started in the summer of 2018, and I'm still going.
Is weight loss surgery part of your journey?
No. All HARDWORK BABY. No disrespect, but this is all sweat, blood, and tears. 
What is the biggest lesson you've learned so far?
I learned self-discipline. When you really want it (I mean really), you'll do it. I swear, it's not as bad as you think. 
What advice do you have for women who want to lose weight?
Try it for 30 days straight. Make your choice and then go hard and get it!
WHEN YOU ARE READY, YOU ARE READY. It has to be on YOUR TIME because otherwise, it won't work. 
One thing I tell the ladies is to stop thinking you need a partner to work out. YOU DON'T! It should be about YOU-no interruptions. Don't try to bring anybody along because this is a SELF-journey.
Instagram: @melo_hendrix