Transformation of the Day: Melissa lost 23 pounds with healthy food and exercise. At 51 years of age, she's focused on health and wellness. She was diagnosed with several health challenges, including diabetes, degenerative disc disease, and chronic knee pain, but that didn't stop her. Working with a supportive coach was a game-changer for her.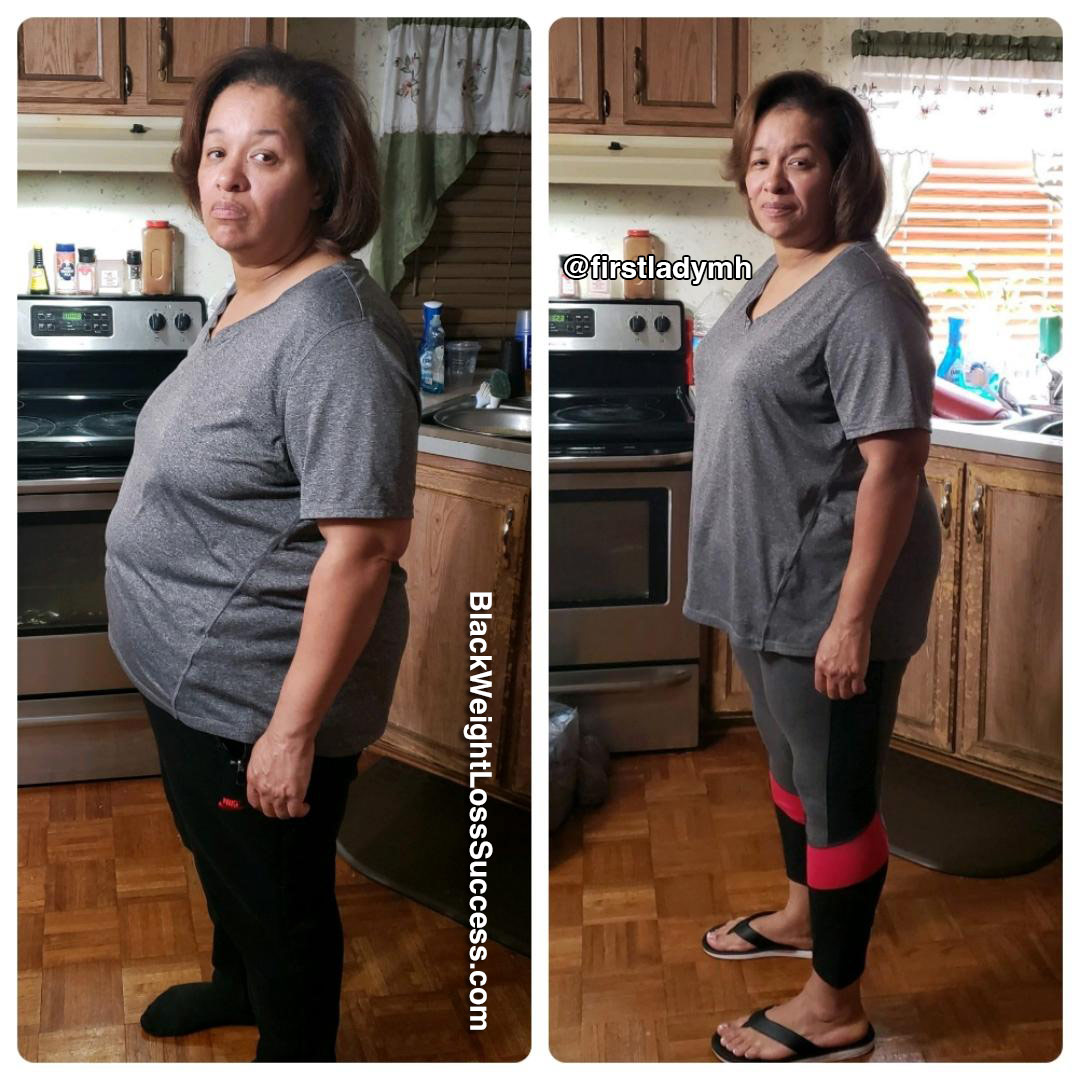 Hello, my name is Melissa H., and I want to share my weight loss journey. I am a 51-year-old female who was diagnosed as "morbidly obese." It is hurtful to hear those words. I have also been diagnosed with diabetes, degenerative disc disease, and chronic knee pain… just to name a few.
What was your motivation? What inspired you to keep going, even if you felt like giving up?
I came across Terry Starks' weight loss program, and it has changed my life! My motivation came from seeing the client results that Terry featured on his page. What inspired me was knowing that if I stuck to Terry's plan, I could lose weight too.
How did you change your eating habits?
I changed my eating habits by eating healthy meals, which included fish, chicken breast, spinach, broccoli, green beans, etc. The program I used was 35 days with Terry Starks. I lost a total of 23 pounds on Terry's program.
What was your workout routine?
My workout routine was cardio twice a day.
When did you start your journey?
I started his program on May 2, 2022, and saw results within the first week.
Is weight loss surgery part of your journey?
I didn't have to have any surgical procedure to help me lose the weight.
What is the biggest lesson you've learned so far?
The biggest lesson I learned while working with Terry is that you don't have to starve yourself to lose weight.
Instagram: @firstladymh