Transformation of the Day: Iva lost 102 pounds. Her primary motivation is living a long life for her son, but the results and increased energy kept her motivated to keep pushing. In 2021, she had VSG surgery and committed to a healthier lifestyle change.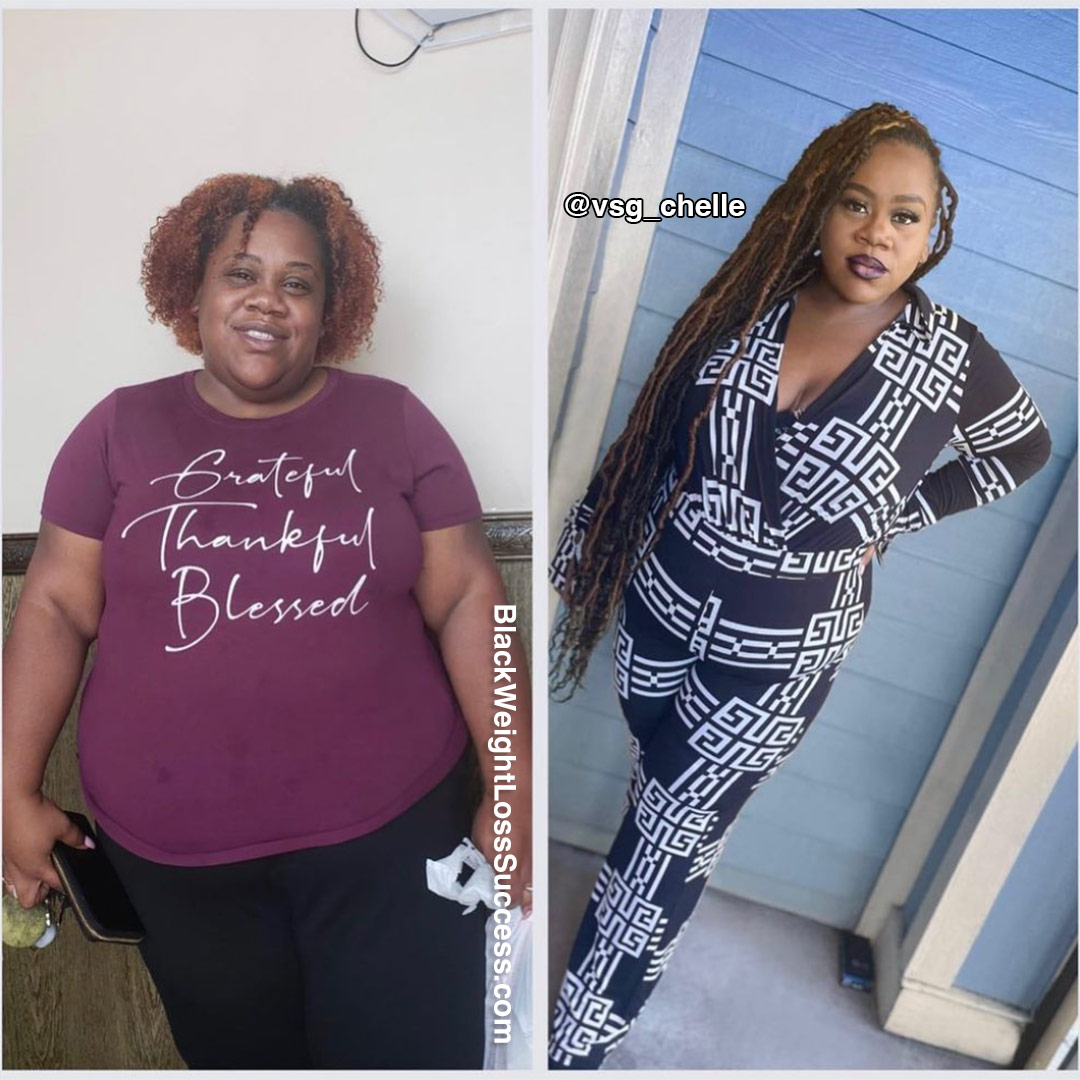 What was your motivation? What inspired you to keep going, even when you wanted to give up?
My motivation was my son and being able to live a long life for him. I was inspired to keep going because I loved the results I saw. Also, I had an abundant amount of energy and started to feel good about myself. I often look at my transformation photos to see how far I have come, which motivates me to keep pushing.
Is weight loss surgery part of your journey?
I had the VSG weight loss surgery on April 6th, 2021. [vertical gastric sleeve]
How did you change your eating habits?
I changed my eating habits when the food I was eating started making me feel unhealthy. Carbs always make me feel heavy and unhealthy. So I limited my intake of sugars and carbohydrates and focused more on my protein and vegetables. 
What did your workout routine consist of? How often did you work out?
I work out Monday through Friday. I usually complete an hour on the elliptical and walk with my son during the evening.
What was your starting weight? What is your current weight?
My starting weight was 362 pounds. My current weight is 260 pounds.
What is your height?
I'm 5'5″.
When did you start your journey? How long did your transformation take?
I started my journey on April 6th, and it took 13 months.
What is the biggest lesson you've learned so far?
The biggest lesson I learned is losing weight is never easy. You will have some setbacks, and there may be times when you may not lose pounds. However, remember whenever you fall, there is still tomorrow. Just start over and keep staying motivated.
What advice do you have for women who want to lose weight?
My advice to women who want to lose weight is: You did not gain the weight overnight, so you will not lose it overnight.
Instagram: @vsg_chelle