Transformation of the Day: Shaun lost 39 pounds. Facing Ovarian Cancer in her early 20s taught her just how precious health can be and that the body is capable of self-healing. Mindful eating, portion control, and intermittent fasting are three of the tools she used to transform.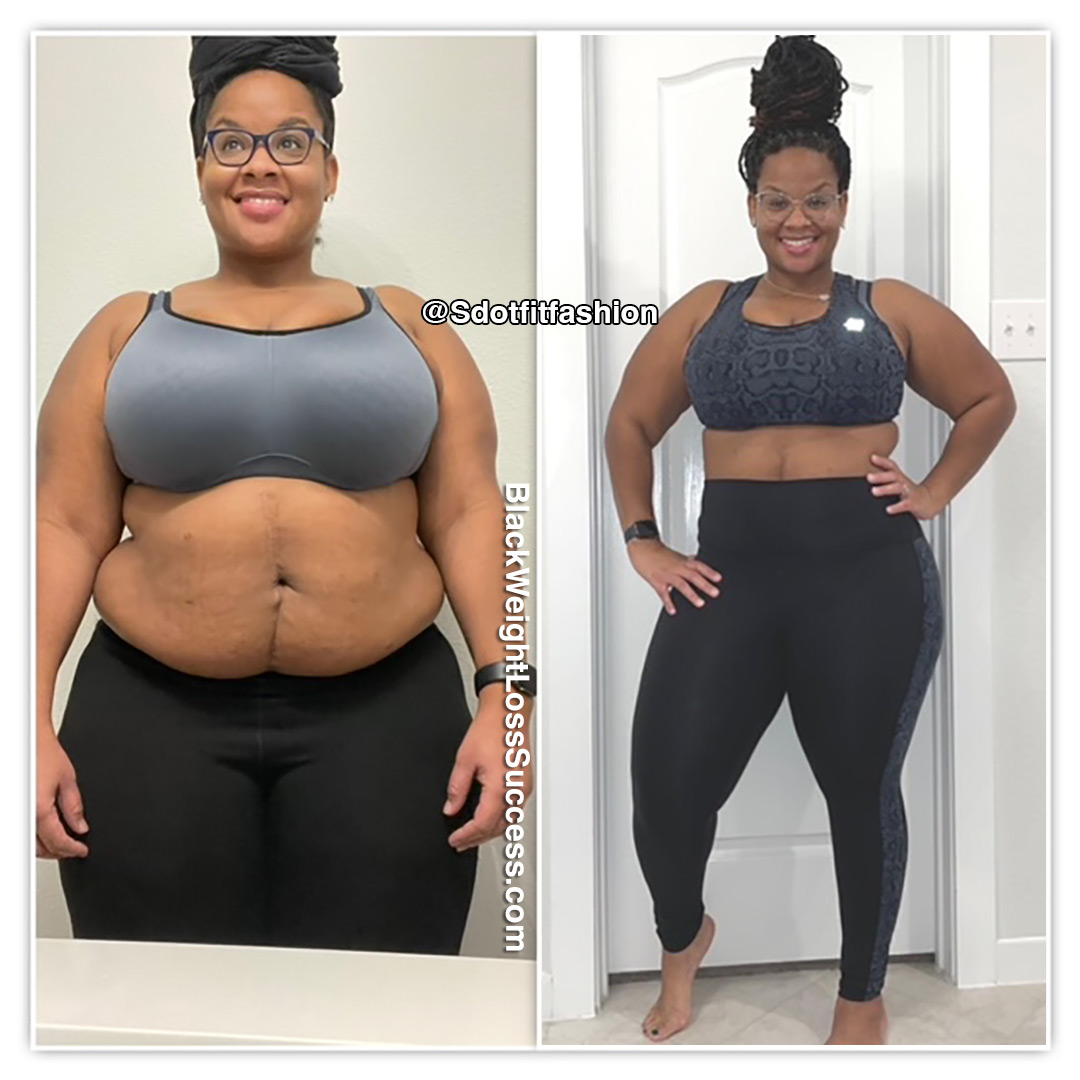 What was your motivation? What inspired you to keep going, even when you wanted to give up?
I'm an ovarian cancer survivor. I faced the disease in my early 20s, and I learned then to value my health, or I could lose it. I am a researcher, and I look for facts. I wanted to live, have a family someday and create a beautiful life. Knowing that my body could self-heal with the right tools was my inspiration. I like to look and feel good on the inside and look good on the outside! 
How did you change your eating habits?
I practice mindful eating, portion control, and intermittent fasting. I don't restrict myself from eating certain foods I want but limit how much or how often I consume them. I juice, take vitamin supplements and drink plenty of spring or distilled water. 
What did your workout routine consist of? How often did you work out?
My routine includes weight lifting, HIIT, and cardio (cycling, jogging, row, and walking)
What was your starting weight? What is your current weight?
My highest weight was 299 pounds, and now I fluctuate between 260-265 pounds. However, I still have 60 pounds to lose.
What is your height?
I'm 5'8″.
When did you start your journey? How long did your transformation take?
I have transformed three other times over the last ten years, usually after a life event, Lol. This transformation comes after having a child. It took me 18 months plus to recover. After having my baby in November 2019, I lost muscle, had a horrible sciatica nerve pain, and gained 50-60lbs. 
I breastfed for a little over a year, and I would lose my milk production when working out, so I was not consistent and gained another 20lbs. In mid-2021, I took my time acclimating myself to all things health and fitness. I wanted to work from a more holistic approach. I needed to be patient and use my tools. It took four months to lose 15 lbs. Then, I had to stop due to doctors' orders in October and was cleared Jan 2022. I restarted my journey at the end of January 2022, and it took another 60 days to lose 15lbs on my own.
Is weight loss surgery part of your journey?
No.
What is the biggest lesson you've learned so far?
There is no need to rush the process of weight loss, especially after bearing a child. I learned to be kind to myself and patient. I fell in love with my body at my highest weight. I trusted that the tools I learned over the years would get me back to where I desired to be in time. 
What advice do you have for women who want to lose weight?
Folks will say they tried everything but were you consistent for at least 90 days with just one of those methods? My advice is to find the best method and stay consistent yet flexible to life's swift transitions. 
Do not depend on motivation from yourself or others. Instead, create discipline from within and make conscious decisions to do right by the one body you have. I make no excuses, and I allow myself grace along the way. 
Instagram: @Sdotfitfashion