Transformation of the Day: Shell lost 237 pounds. She was faced with several health issues, including diabetes, osteoarthritis, and depression. Deciding to focus on wellness, she had dual switch weight loss surgery and adopted new eating and exercise habits.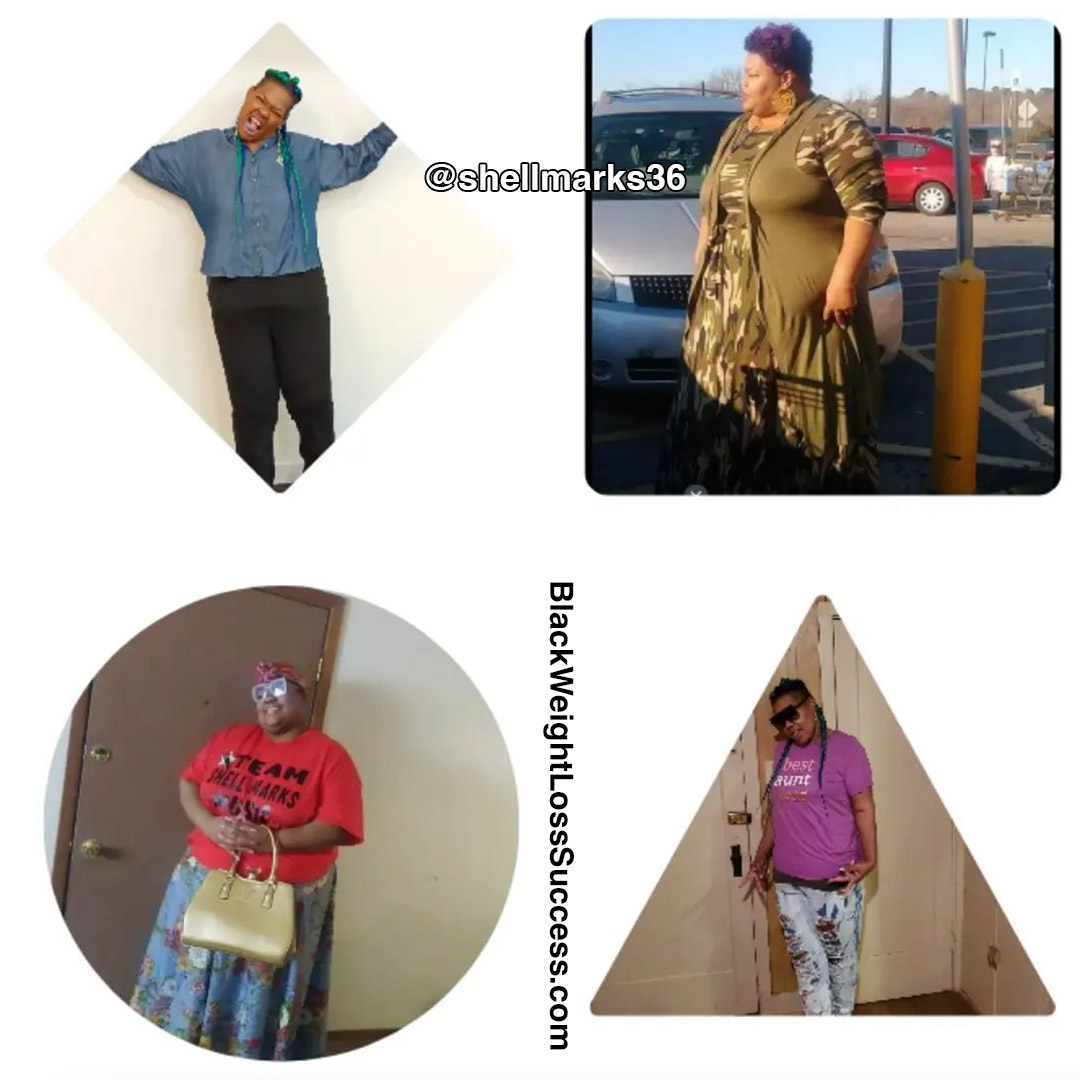 What was your motivation?
My health is my motivation. I've had heart failure twice. I was also diabetic and dealing with osteoarthritis, depression, anxiety, etc. 
When did you begin your weight loss journey? How long did your transformation take?
I started the process in mid-2020. It took almost two years to get to this point.
Is weight loss surgery part of your journey?
I had the Duodenal switch surgery in January of 2021. [Duodenal switch]
 

 

View this post on Instagram

 
How did you change your eating habits?
I found out my issue was that I was NOT eating enough or often enough. So I would go for a day or two without eating. Or I would eat once a day, and that would be that because in my mind, the more I ate, the bigger I'd get!
So I changed my eating habits and ate more protein-rich foods and green foods, including eggs, deli meats, tuna, spinach, and lettuce… just to name a few.
What does your workout routine consist of?
I weight train as well as walk for exercise.
What was your starting weight? What is your current weight?
My starting weight was 483 pounds, and my current weight is 246 pounds.
What is your height?
I'm 5'11".
What is the biggest lesson you've learned so far?
Never giving up was key for me. 
What advice would you like to share with women who want to lose weight?
I'll tell anyone to try, try and TRY AGAIN until you find what works for You! Please don't get discouraged by the mistakes, shortcomings, or pitfalls because it's a process. If at 1st you don't succeed, dust yourself off and TRY AGAIN!!!
Instagram: @shellmarks36
TikTok: shellmarks