Transformation of the Day: Bianca lost 267 pounds by turning healthy choices into a new lifestyle. She is motivated by a desire to be around to see her children grow and avoid serious health issues in the future. She got results with intermittent fasting, low-carb/keto meals, and exercise.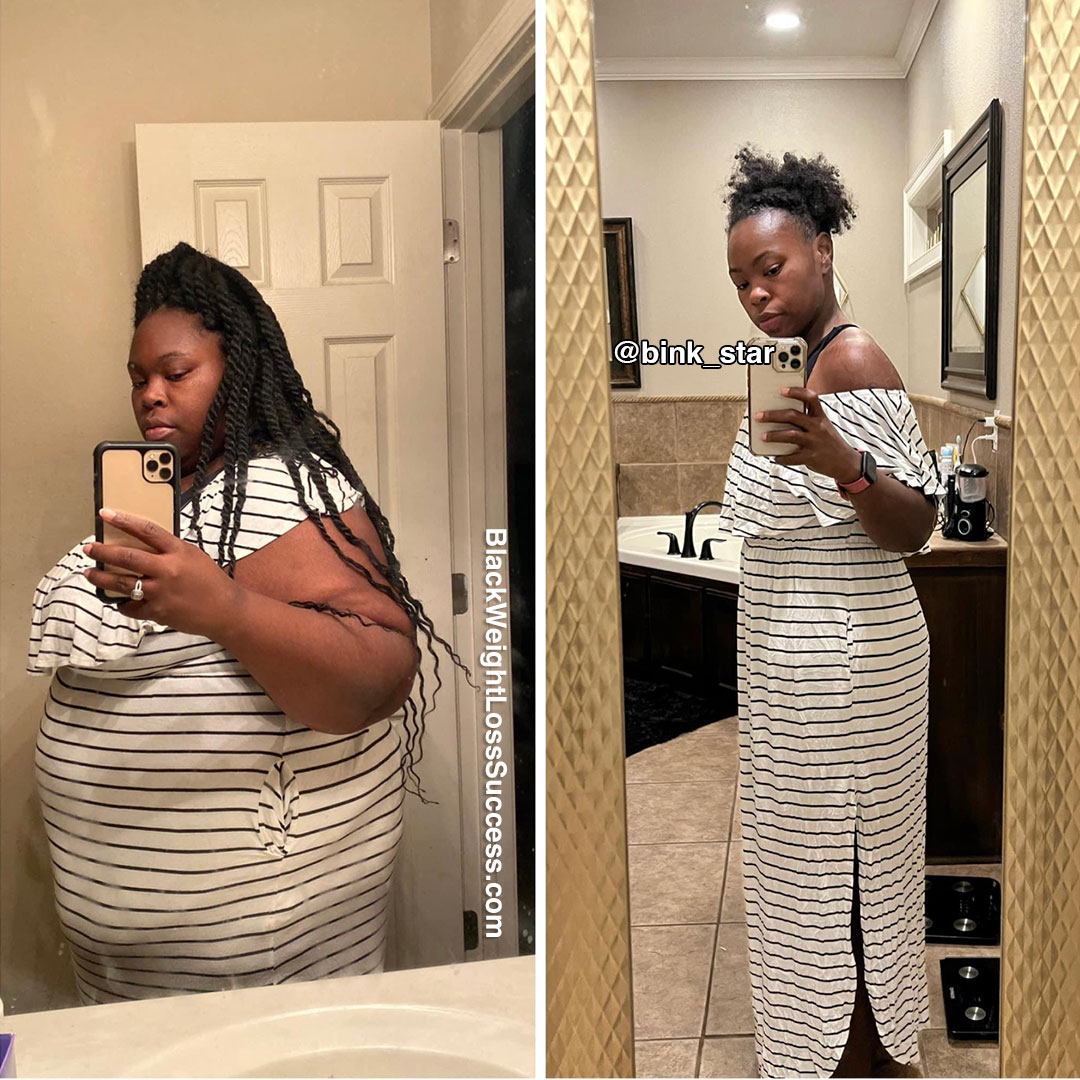 My name is Bianca, I am 33 years old, and I reside in Arkansas. I have been on my weight loss journey for about two years now. I'm down 267 lbs from my highest weight. I lost weight through diet and exercise. The next step in my journey is excess skin removal surgery, which I've already scheduled for this summer. I hope to inspire others that you can do anything you put your mind to. You just have to find what works for you and stick to it! 
What was your motivation? What inspired you to keep going, even when you wanted to give up?
My motivation was my children. I want to live as long as possible for them. I wanted to run around and play with them and take them places to experience things but not be tired or breathless. 
Also, losing both of my parents only three years apart, I knew I had to do something about my health to avoid developing high blood pressure, diabetes, etc. 
How did you change your eating habits?
I started with the low-carb lifestyle and then transitioned to Keto with intermittent fasting. I found recipes on Pinterest for things I like to eat so I could learn how to make them low-carb or Keto-friendly.  
What did your workout routine consist of? How often did you work out?
When I began my journey, I would just walk around my neighborhood for about 30 minutes each day. Then, as I got stronger, I began to walk for 45 minutes to an hour. 
Once I got under 300lbs, I gifted myself a Peloton bike and began to ride it in addition to walking around my neighborhood. Now I use the Peloton bike and treadmill for cardio and take a kickboxing class locally. 
What was your starting weight? What is your current weight?
My highest weight was 456 pounds. When I really buckled down and got serious, I weighed 409 pounds. My current weight is 189 lbs. I have lost 267 pounds from my highest weight. 
What is your height?
I'm 5'6".
When did you start your journey? How long did your transformation take?
I started my journey in January 2020. So it has been about two years.
Is weight loss surgery part of your journey?
No, weight loss surgery is not a part of my journey. I just focused on changing my diet and exercising. However, as I noted, I plan to have skin removal surgery this year for the excess skin.
What is the biggest lesson you've learned so far?
Do not give up. Even when I mess up, I just get right back to it! Failure is only an option if you allow it to be. 
What advice do you have for women who want to lose weight?
Start slow, and do not beat yourself up when you make mistakes. Set small goals/milestones and reward yourself for your hard work. 
Create a village of people to help encourage you along the way. 
Also, take pictures because even if the scale does not move, that does not mean your work is not paying off. 
Instagram: @bink_star