Transformation of the Day: Demetria lost 60 pounds. As a healthcare professional, she felt that she was not practicing what she preached to patients. With lots of exercise and low carb meals, she's achieved great results. Check out her story.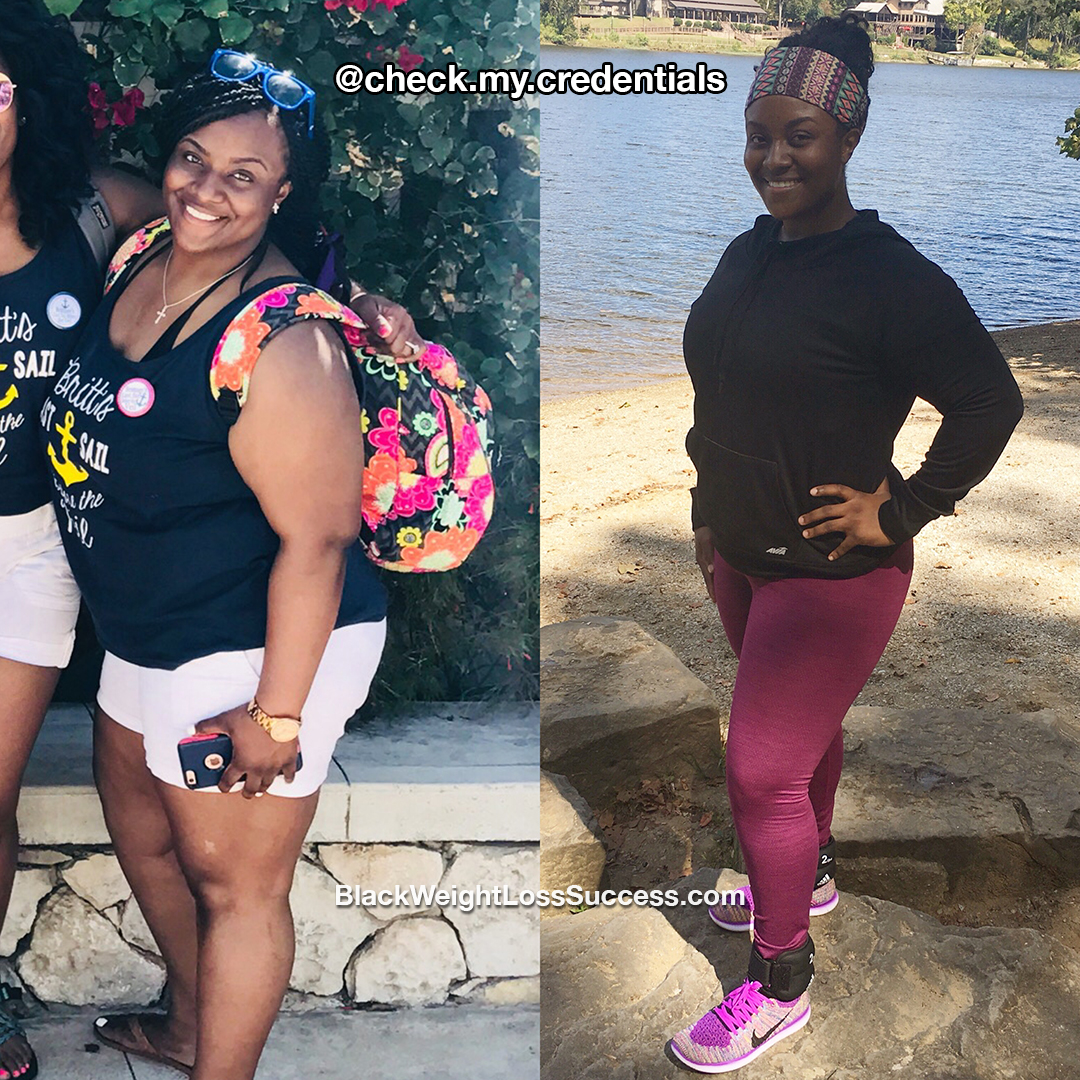 When did you start your journey?
I restarted my journey in April 2017. The after picture is from October 4, 2017. I've lost 60 pounds and I'm 5'5″.
What was your motivation?
My biggest motivation was my profession. As a healthcare professional, and soon to be healthcare provider, I found it contradicting that I was always educating my patients on obesity, diet, exercise, and an overall healthy lifestyle, but I wasn't practicing what I was preaching! How could I encourage them to do the things that I wasn't doing? I felt that my personal appearance often altered the message that I was trying to deliver to my patients. Now that I have implemented healthy lifestyle changes, I can better relate to my patients and provide personal feedback from my experiences. If I can do it, they can do it!
How did you change your eating habits? 
I stopped overeating and social eating. I cut back on eating out and junk food as well. I started making healthier choices and drinking lots of water. Eating low carb foods was key. For example, I might have baked chicken and fish along with green vegetables, like cabbage or green beans.
What did your work out routine look like?
I work out at least 3-5 times a week. I started training with Roland Burks @rolandburksfitness) in August to help me stay committed and to be held accountable.  I do lots of cardio and running outside. Some days, I ran one mile twice a day. With my trainer, I do bodyweight exercises with no machines.
What is the biggest lesson you've learned?
The biggest lesson that I've learned during my journey is that losing weight and maintaining a healthy lifestyle is not easy, but the results are worth it.
What advice do you have for other people who want to lose weight?
Lose the excuses, get started, and don't give up. Do it for yourself! Once you start to see results, you will be amazed and you will thank yourself. Also, I would say that it's okay to start over.
Instagram: @check.my.credentials