Transformation of the Day: Latonya lost 101 pounds. She promised her dearly departed grandmother that she would take care of herself. By tracking her caloric intake with MyFitnessPal, working out, and being consistent, she has transformed.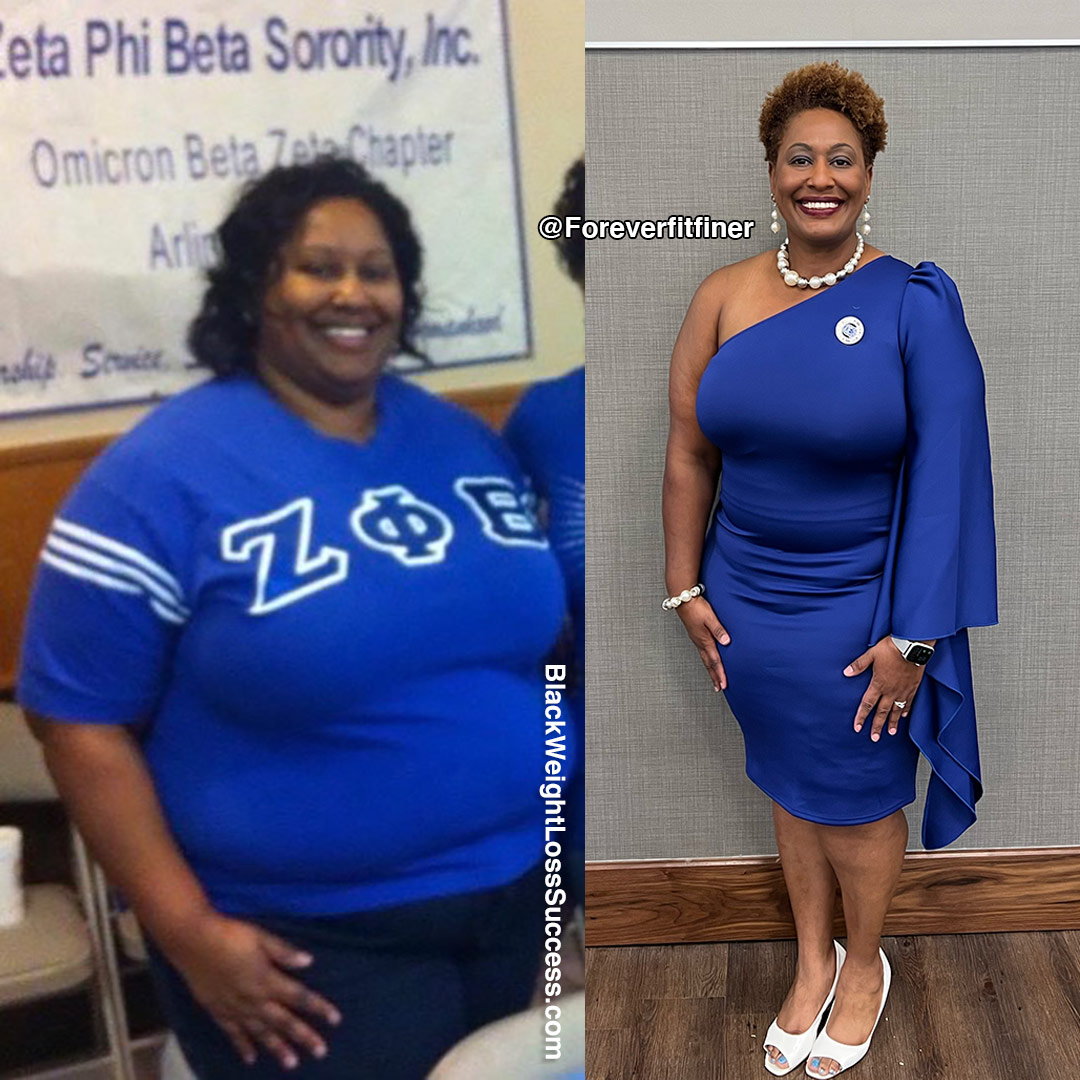 What was your motivation?
When my grandmother died, I promised I would take care of myself.
What inspired you to keep going, even when you wanted to give up?
It's a daily challenge, but I'm inspired by my promise to my grandmother and the results I've achieved. My support community also inspires me.
How did you change your eating habits?
Managing my caloric intake and reducing my sugar intake are the primary ways I've changed my eating habits. I track my food intake with MyFitnessPal, and I don't count my workouts as extra calories. I must have a weekly calorie deficit to lose pounds or maintain.
What foods did you stop or start eating?
I eat more fruits and vegetables. I stay away from processed foods as much as possible.
What did your workout routine consist of?
I walk mostly, but I also love HIIT workouts.
How often did you work out?
I work out 4 to 5 a week if I'm training for a race. Otherwise, I work out for a minimum of 3 days a week, unless I'm injured.
What was your starting weight? 361 pounds
What is your current weight? 260 pounds
What is your height? I'm 5'5.5."
When did you start your journey?
I began my journey in March 2013.
How long did your transformation take?
It took six years because I would lose 25 to 30 pounds, go into maintenance mode, and then restart again.
Is weight loss surgery part of your journey?
No, I didn't have weight loss surgery. However, once I lost 100 pounds, I had loose skin. So I did have the loose skin removed from my upper body.
What is the biggest lesson you've learned so far?
Constancy is the key, even when you don't feel like eating right or working out.
What advice do you have for women who want to lose weight?
Survey what's important to you. Make a list of what you can't live without and find a way to have it as a reward.
Instagram: @Foreverfitfiner